Badu's New Fiancé Is 23 Years Her Junior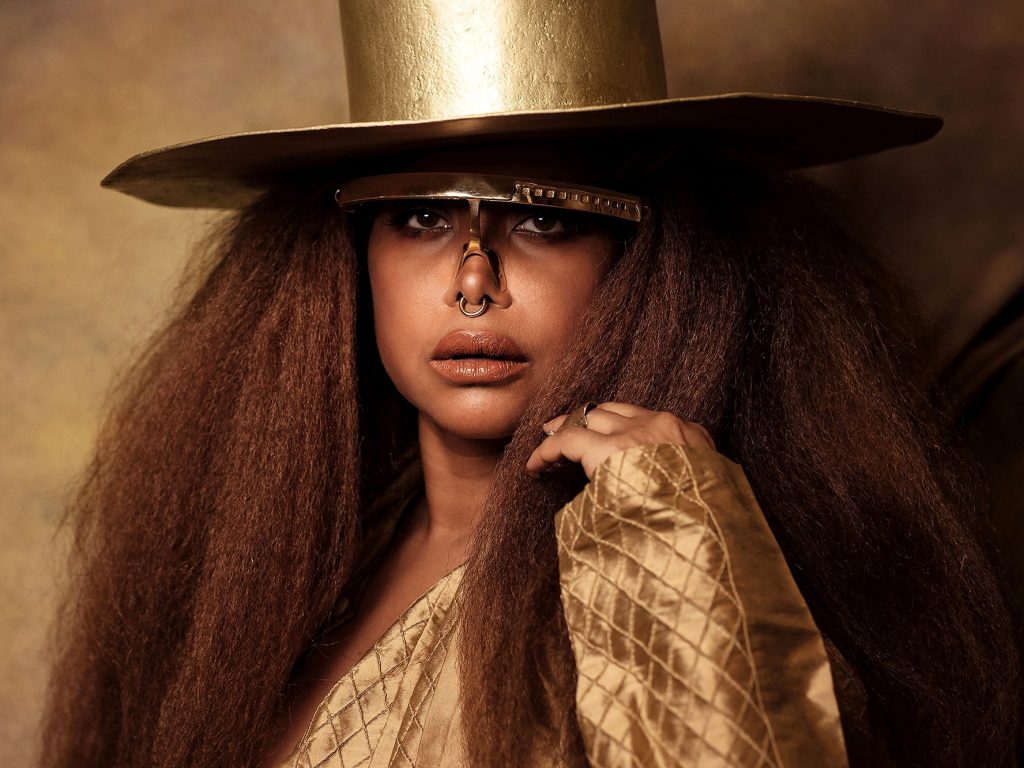 On Saturday, 50-year-old Erykah Badu introduced us to her fiancé, who is 23 years her junior. She shared the photos of JaRon Adkison, her apparent lover who, according to his Instagram page, is a Music Producer, Artist, Audio Engineer, Author, and Songwriter.
Badu captioned:
"Solar Eclipse Dump. Making room for many many many more memories. Right now, Moon covers the suns eyes forcing it to use other forms of vision. (Closes Eyes) I see you with my heart. I see you with my gut. Here's to my GUY & Setting intentions, Breathing easy, moving in unison, finely blended family harmonics. Thank you. Thank you. Thank you. Happy to be here on this school called earth.. With you @jaronthesecret (family first)."
Weird captions. But that's not what Badu was defending when the internet descended on her for their age gap. Erykah faced heavy criticism for dating someone almost the same age as her son.
A Star-Studded Dating History of Badu
Erykah Badu has a long dating history, which includes rappers Andre 3000, Common, Jay Electronica, and The D.O.C. She's had children with the Outkast legend, Jay Electronica, and The D.O.C. Her eldest child (22 years old) is with Andre 3000.
She took to Twitter to express her displeasure
"Why every time there is an article about a woman over 30 the journalists mentions the age?" she wrote. "Erykah badu', 50 does the splits … e. Badu 50, had feelings …' It ain't my birthday, or death day . So, What does this MEAN ? (my grill cold tho)."
Badu's 2018 Photos
Before dating JaRon, Erykah Badu last public relationship was with Jay Electronica, whom she dated before splitting in 2009 after having a child.
Reports suggest that Badu and JaRon have dated for more than two years, with photos of the two together stretching back to 2018.