Nicki Minaj, Future, and A$ap Rocky to Headline Rolling Loud NY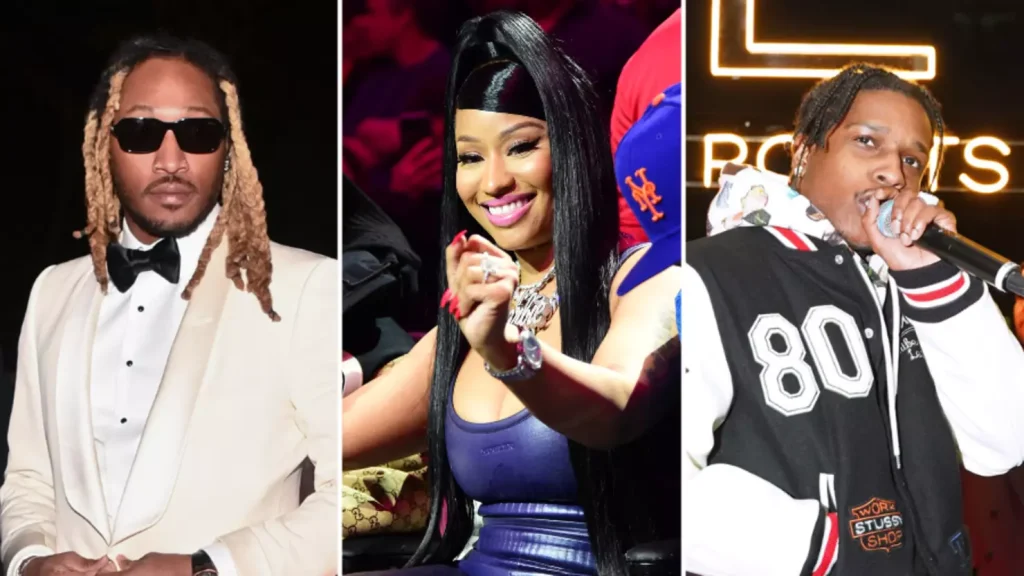 Rolling Loud announced the headliners and lineup for their upcoming hip-hop festival on September 23-25 at the New York Stadium. A post on their official Instagram page revealed that Nicki Minaj, Future, and Asap Rocky would headline the event. The Instagram post also listed several other hip-hop artists and the dates for their performances.
The Rolling Loud Festival
This year's Rolling Loud Festival will take place in Queens, New York at the New York Stadium. The event features numerous rappers and hip-hop artists, including some of the biggest names in the industry.
The festival will begin on September 23, with Nicki Minaj as the headliner and performances from artists like Moneybagg, Dababy, Sleepy Hallow, Young Lean, Rowdy Rebel, and Lil Uzi Vert.
A$ap Rocky will headline the festival on September 24. The second day will include Souja Boy, Shenseea, Kevin Gates, Busta Rhymes, Sheck Wes, Dougie B, and various artists.
The Rolling Loud NY Festival will end on September 25, with rapper Future as the day's headliner. This last day will have performances from 21 Savage, Big Sean, Fat Joe, Pusha T, Nocap, Ski Mask, among many other upcoming hip hop artists.
Rappers j.Cole, Travis Scott, and 50 Cent headlined last year's Rolling Loud festival in Miami. The festival also featured heavyweights like Kendrick Lamar, Future and Kanye West in the hip-hop industry.
The 2022 Rolling Loud Festival tickets will be on sale from June 17 at noon ET.
Nicki Minaj
Nicki Minaj will be the first solo female rapper to headline the Rolling Loud Festival. In February this year, the artist said in an interview with The Dana Cortez Show that she is working on her fifth album. Nicki Minaj also mentioned that she is now making music like she did when she started her career.
'There's a little bit of full-circledness happening because I'm creating music kinda like how I used to create music when I first started rapping on mixtapes.
The rapper first mentioned the fifth album two years ago, and most fans believe she could release it before the Rolling Loud Festival.