Rapper Drakeo the Ruler Killed in Los Angeles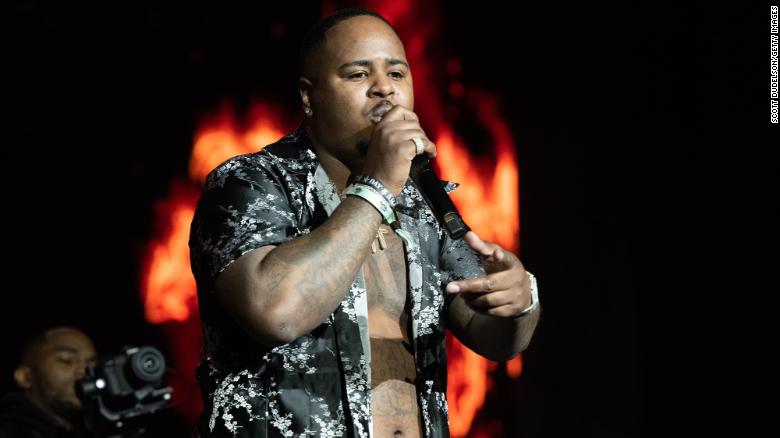 Another rapper has died. Drakeo the Ruler, a budding West Coast rapper, was stabbed to death at a concert in his hometown in Los Angeles. It occurred backstage at a Los Angeles Music Festival. Witnesses say a fight broke out backstage around 8:30 PM on Saturday at the Once Upon a Time Music Festival in Exposition Park.
"During the altercation, one man was severely injured by a suspect wielding an edged weapon. Officers from the California Highway Patrol (CHP), Los Angeles Police Department (LAPD), and Los Angeles Fire Department (LAFD) responded to the scene. The victim was transported to a local area hospital where he succumbed to his injuries," CHP said in a statement.
Live Nation and Snoop Dogg, who helped organize the event decided to wrap the show early once the news was announced.
Drakeo was well known for his mix tapes and rose to success with the song "Flu Flamming".
Drake extended his sympathies. "Nah man this s*** isn't right for real wtf are we doing," he wrote, adding Drakeo "always picked my spirit up with your energy. RIP Drakeo."
Snoop Dogg remembered the rapper as well. "I'm not with anything negative and as one of the many performers, I was there to spread positive vibes only to my city of L.A. Last night I was in my dressing room when I was informed about the incident and chose to immediately leave the festival grounds. My prayers go out to everyone affected by tragedy. Please take care, love one another and stay safe ya'll. IM PRAYING FOR PEACE IN HIP HOP," Snoop tweeted.
Drakeo the Ruler was only 28.