$43 Million in Business Deals for 6ix9ine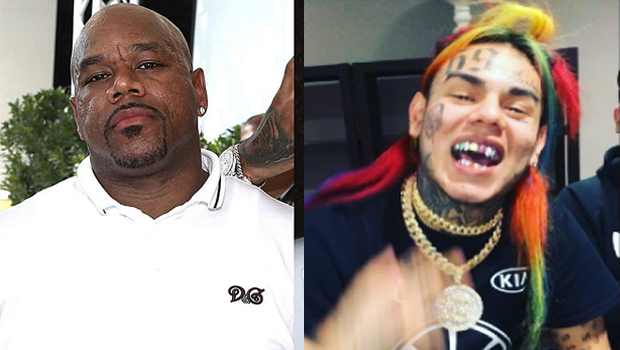 6ix9ine has signed $43 million worth of business deals. The deal includes a new album, a tour, and a movie, among others.
6ix9ine's last album dubbed "Tattle Tales" crashed in sales numbers, just months after he was released from prison. But it looks like the artist is here to stay after all.
6ix9ine Disappointed
The rapper was disappointed that the sales did not peak, considering his success on the "TROLLZ" single with Nicki Minaj which grabbed the top spot on Billboard Hot 100. Instead, the album sold 53,000 units only in its opening week and landed on #4.
After the flop, 6ix9ine retreated from the public and refrained from social media momentarily. That was before coming back with his antics and trolling Chi-town rappers Lil Durk, Lil Reese, and the late King Von.
Wack 100 is Pocketing a Quarter of it
Speaking to Clubhouse this week, 6ix9ine's manager, Wack 100 said that the artist will be making over 40 million dollars, of which he will pocket a quarter of it.
The music manager said that in the past two months, he has already set up $43 million worth of European tours, big movies, and renegotiated album terms. He asserts that he has done this in emails and attorneys, without even seeing the kid (6ix9ine). With his 25% cut, Wack 100 will be laughing all the way to the bank.
The manager also added that in 45 days, announcements will start dropping. Wack 100 will be encouraging 6ix9ine to keep talking about it to keep it hot.
Wack: I Do Wtf I Wanna Do
Wack confirmed that 6ix9ine is working on a new album on Instagram. He was responding to a fan who suggested that Wack had been prohibited from speaking about 6ix9ine.
Wack responded; "Working on 69 album and tour now."
"I speak what I do cause I do wtf I wanna do" He added.
Be on the lookout for more on 6ix9ine's new album and tour dates. At Gems Radio, we will keep you posted on his upcoming release among other grapevine news.