Billy Joel Brings John Rzeznik on Stage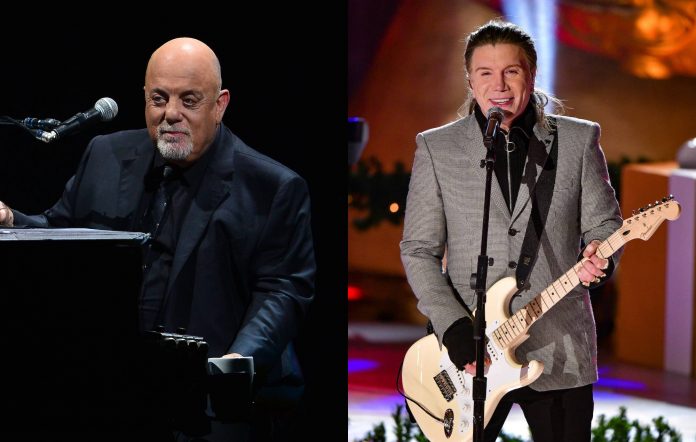 By Robert Frezza
Billy Joel and Buffalo NY's Goo Goo Doll lead singer, John Rzeznik, surprised fans at Billy Joel's Buffalo, NY show live this past Saturday night. The singer took to sing the band's monster hit "Iris" while Billy Joel played piano on stage at Highmark Stadium in Orchard Park, NY. Rzeznik welcomed Joel saying, "Welcome to my hometown" before playing the song on acoustic guitar.
The Goo Goo Dolls just released their Rarities LP to much fanfare. The album covers unreleased songs, remixes, and their biggest hits to date.
Joel will continue his tour in Cincinnati, Ohio on September 10. The legendary singer will close out his residency at Madison Square Garden on November 5.