Cardi B and Nicki's Friends Clash on Who Takes the Rap Crown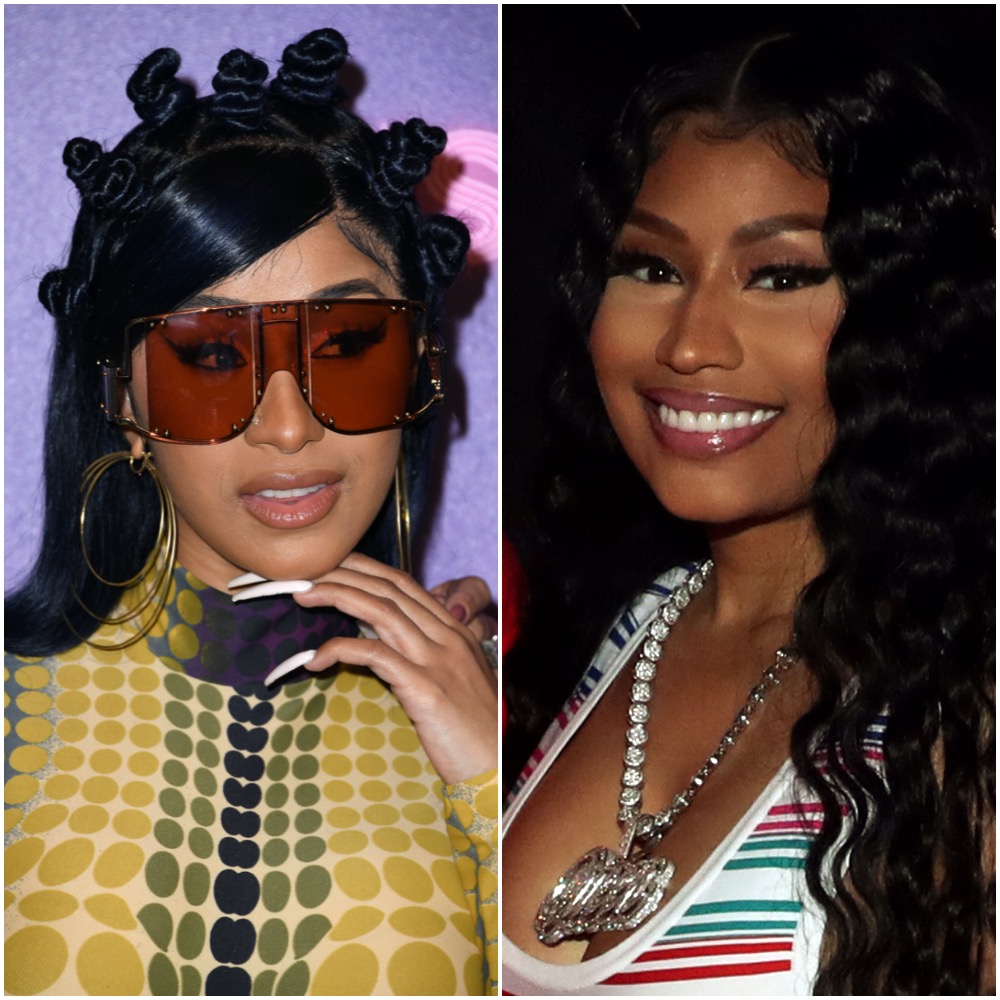 During the premiere of her new movie, Halle Berry crowned Cardi B as the rap queen. The award-winning actress was speaking at the premiere of "Bruised," her new film, which she stars and directs, when she called out Cardi B and referred to her as the Queen of Hip Hop.
"I would like to say thank you today to Cardi B," said Halle Berry. "She was my partner in crime. I reached out to her. Of course, she's the queen of Hip Hop. I reached out to Cardi, and we paired, and we created, I think a soundtrack and an album that is not only historic, but I think, is a beautiful backdrop for this story."
But Cardi didn't last on the throne for long, it seems. On Sunday, another queen was announced.
Nicki Crowned Queen Of Hip Hop
At the MTV 2021 Europe Music Awards in Budapest, Winnie Harlow chose to present the "Best in Hip Hop" award in a peculiar way. She announced;
"The winner is," said Harlow before a dramatic pause, "The one and only queen of Hip Hop, Nicki Minaj!"
Was it in response to Halle Berry's earlier remarks? Who knows?
Cardi B caught wind of it and, like the refined lady that she is, chose to use the opportunity to promote the new Halle Berry movie.
"I know how some of you girls like to tussle over this typa childish sh*t… but ntm on Halle Berry. Anyway her movie #BRUISED dropping THAT SHE DIRECTED HERSELF on Netflix on November 24th. The FIRST female rap movie soundtrack!! we produced together out this FRIDAY!"
Squashed Beef; Cardi B and Nicki 
You're right. That was very odd of her. But that's because the two have already buried the hatchet.
Grapevine had it last year that the two squashed their beef and even collaborated on a song. The rumors were fuelled after a snippet of "Lavish" was leaked online.
Cardi's representative confirmed that the beef was dead but denied the song rumors.
Too bad. It would've been a smash hit.