Drake Matches The Beatle's Record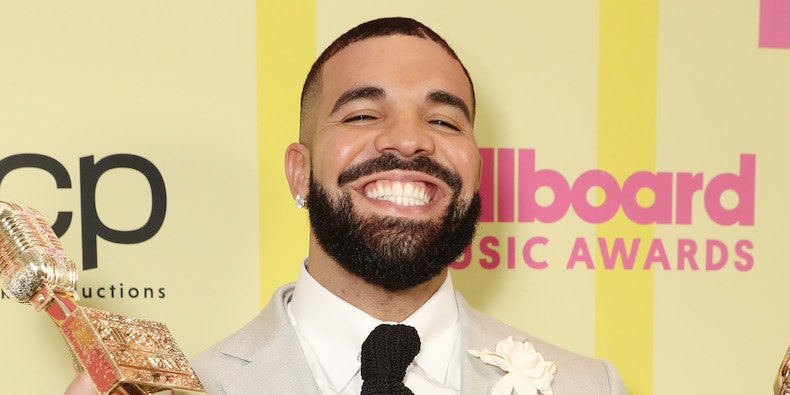 Drake made history as he dominated the top 10 songs in the Billboard Hot 100. The rapper boasts one of the most dominant weeks as he claimed nine positions in the top 10 Hot 100 hits. No one in the 63 year history of Billboard Hot 100 has matched this achievement.
Drake swept the entire top 5, a feat only previously achieved by The Beatles in 1964. His song "Way 2 Sexy" which featured Young Thug and Future led the chart at #1. Drake has 21 songs from his debut album "Certified Lover Boy." The album has sold 613,000 album units in the US in the week ending September 9th according to MRC data.
Most Songs in the Top 100
CLB is the first album to generate as many as nine songs in the top 100. His song "Sexy" puts the artist in a record tie with Ariana Grande for five songs at #1 on the Hot 100. Other songs include "Nice for What" "God's Plan", "What's Next" and "Toosie Slide."
The debut of "Way 2 Sexy" and "Certified Lover Boy" on top of Hot 100 and Billboard 200 respectively put the rapper at par with Justin Beiber, Taylor Swift and BTS as the only acts that have achieved this feat on both charts.
Drake vs The Beatles
Drake's legendary status seem to be sealed as he meets the Beatles as the second act to ever monopolize the Hot 100 top five in a week. The Beatles achieved this on a chart dated back in April 4th 1964.
The fact that The Beatles was a group makes Drake the only soloist to sweep the top 5 on the top 100. The rapper also broke his own record of the most simultaneous top 10 hits in the Hot 100. He had previously claimed seven spots with Scorpion in July 2018.
Drake is the leading artist who has had the most number ones in the the top 100 songs. Justin Bieber is second with 8 and The Weekend is third with six.