Fat Joe Bashes 6ix9ine, Says "He's A P*ssy, A S*cka and A B*tch."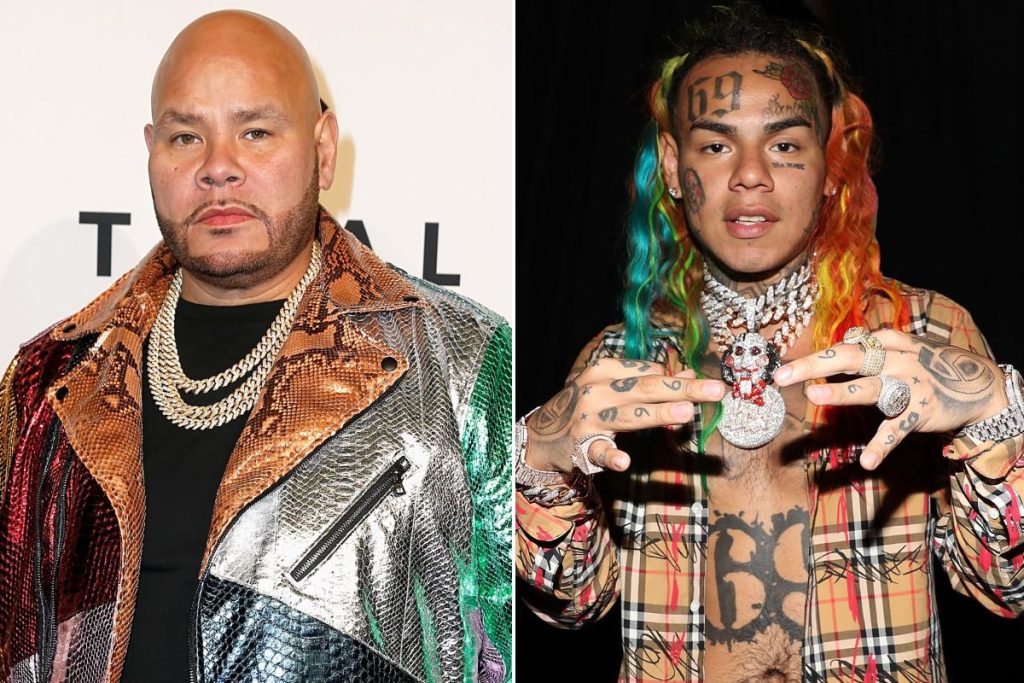 (GEMS RADIO) – Fat Joe did not back his feelings about 6ix9ine, calling him a p***y, a s*cka, and a b*tch. The rapper was speaking in an interview with Matt Hoffa, which covered a range of hot topics, including Racketeer Influenced & Corrupt Organization (RICO) which Young Thug and Gunna are involved.
Fat Joe Convinced 6ix9ine Has A Death Wish
When 6ix9ine's topic was brought up, Joe didn't hesitate to hold back his strong feelings towards the 24-year-old rapper, saying he was convinced the young rapper had a death wish.
"This show gonna get me in trouble," he says. "I'm gonna just be honest with you — this n-gga's a sucka. He's a pussy, a sucka, a bitch. I'm dead sober. This dude here. This type of shit this n-gga doing, I'm convinced he wants to die — and I don't wish it on him or nothing like that — but I'm convinced he's miserable in his body. He can't look in the mirror."
6ix9ine had initially been charged with involvement with Nine Trey Gangsta Bloods and faced 47 years in prison but ended up cooperating and doing less than two. The rapper ended up being released in a passionate release case due to the pandemic. Since then, the rapper continues to taunt his competition; something Fat Joe is not a fan of.
How 6ix9ine Lied To Joe Straight To His Face
The Terror Squad member even recalled an interview with the rapper before his arrest and how he lied to him;
"Now the man snitched. Cool. Do you, whatever. I don't like the taunting. I don't know if he really did it. I didn't know what was going on. The crazy shit is when I talked to him in that interview, I talked to him off the air and he lied to me and told me, 'Yo this is just an image. I'm fronting.'
"He told me that in front of former manager and Nine Trey Gangsta Blood Shotti and them n-ggas. They was standing right there with him. 'Yo Joe, I'm not really doing this. I'm not a gangster. This is all for promotion.'"
Fat Joe recalled telling him he might end up in jail if he was doing these things, but 6ix9ine assured him it wasn't the case. He would later be arrested alongside several others.