Fat Joe Vs Ja Rule; How The Battle Went Down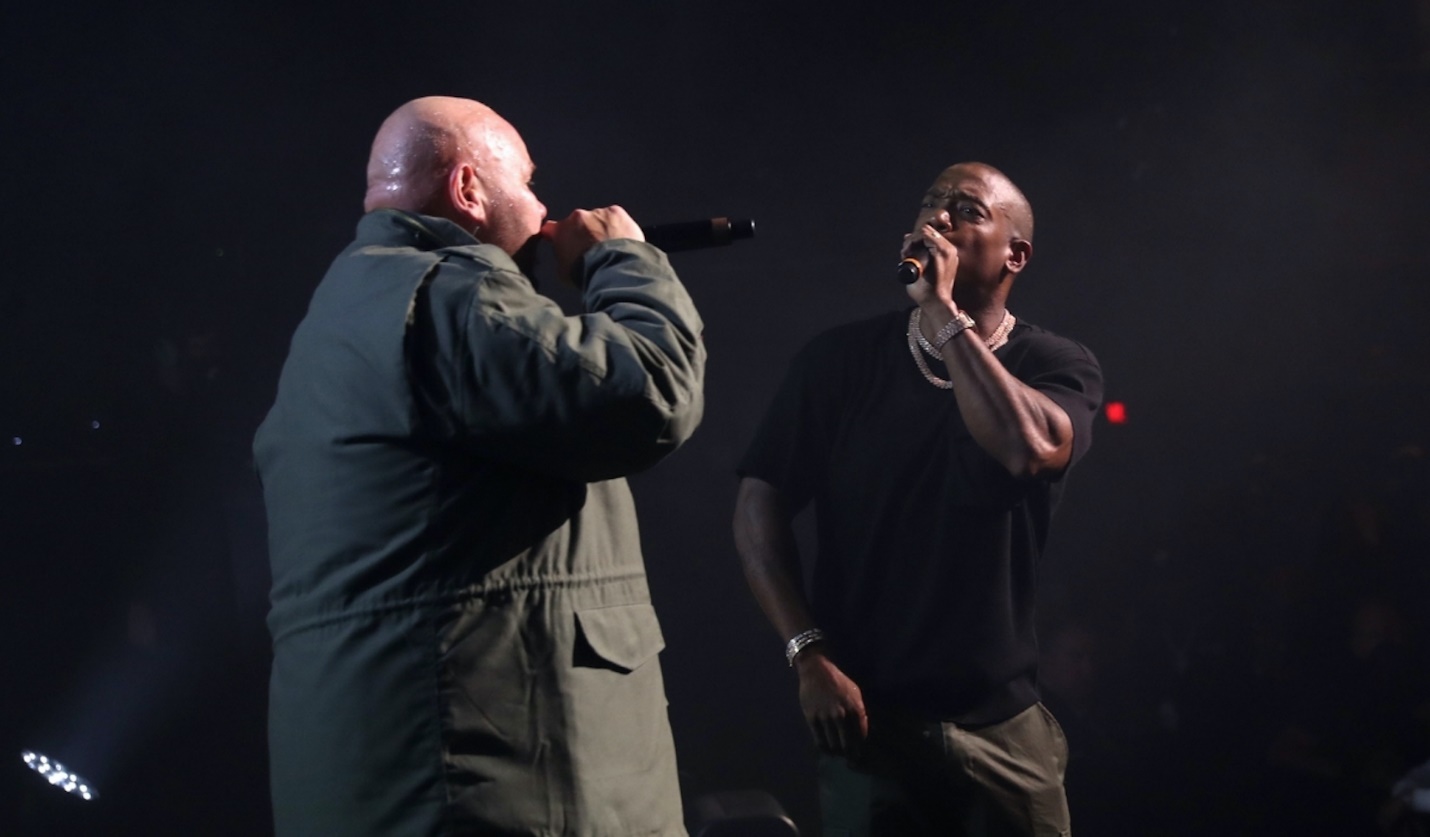 Finally, the battle between Ja Rule and Fat Joe took place at the Hulu Theatre, Madison Square Garden. We promised to keep you updated on how it went down. So here are some of the highlights.
The event was a New York affair, had several guests and a lot of smack talking. Right from the start, the two rappers exchanged barbs as Fat Joe teased Ja Rule's current relevance.
"Where you been for the last 10 year?"
Fat Joe brought on stage some high profile artists he has collaborated with including Remy Ma who sang "All The way up" Dre, and Nelly, who performed "Hot in Here." Joe also boasted about the artistes he has put on like DJ Khaled and how rich they are now.
Ashanti Attended the Battle
One of the highlights of the show was when Ja Rule brought Ashanti, whom he collaborated on a number of top hits
Joe also teased that Ja Rule was doing more singing than rapping to which Ja Rule acknowledged, saying he was ahead of his time.
"I'm the singing rapper! I started this shit! You are getting bodies by a singing rapper!"
At some point, Joe stopped the show and gifted Remy Ma and Ashanti Remy Hermes Handbags.
The comment section was lit as Diddy, Khaled and more made appearances. There was also rumors that 50 cent would make an appearance, but never did. Ja Rule and 50 Cents have a longstanding beef. It would have been interesting seeing 50 Cent appear.
Nothing Personal
Towards the show's end, the mood was friendly. Ja Rule constantly gave Joe some props, a couple of times saying, "That's one of my favorites,"
On the other hand, Joe said that he picked Ja Rule because everyone else was afraid to go against him and his many hit songs.
"I F***ing love Ja Rule with all my heart." Joe said.
The battle ended when they brought Jadakiss for their collaboration on "New York" and it was clear that they were on the same team.
Who won? Many fans believe Ja Rule took the day.