50 Cent Was Not Scared to Battle Ja Rule, Says Fat Joe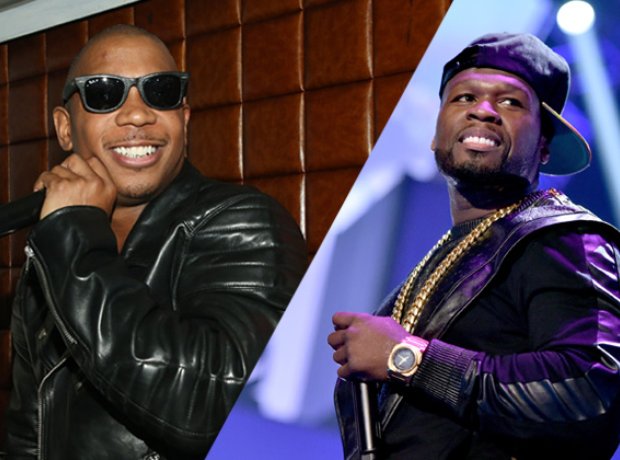 In December last year, Ja Rule challenged 50 Cent to a Verzuz battle. It would have been something out of this planet and down in the HipHop books. But the window shop hit maker declined and replied by clowning Ja Rule the best way he knows-with memes.
Ja Rule has since gone ahead to shade 50, saying that the man is scared of hopping in the virtual arena with him.
"Everybody don't want this smoke. I got heat," said the Murder Inc vet. Ja Rule was speaking in an interview with Hip Hop DX when he was asked about 50.
No Financial Benefit
Fat Joe, who is scheduled to face Ja rule later in the month, defended 50 Cent saying that fear has nothing to do with his decision not to participate. Speaking on Instagram Live, Fat Joe said that 50 just did not want to do it. He seemingly suggested that it would not be of much financial benefit to 50 and he was into big money instead.
"50 Cent will be a billionaire…He has got a bunch of TV shows. That's not rap music. That's a different type of money."
Rivals for years
50 Cent and Fat Joe have been on bad terms for years and Ja Rule has a lot to do with it. Fat Joe was explaining to a Chanel West Coast last fall saying that in the past he had decided to work with Ja Rule, even though everybody warned that it would bring him trouble.
Fat Joe added that without this beef, Ja Rule was like a brother.
"You choose a side. Sometimes your side doesn't win and you decide to squash your beef"
Verzuz Battle
Ja Rule will be facing Fat Joe in a Verzuz event that will take place on September 14th in New York City. The battle will be livestreamed on FiteTV, Triller and Verzuz Instagram page.
Tickets to the event will be available on September 7th (Tuesday).