How Eminem Got A Deal With Dre in 1997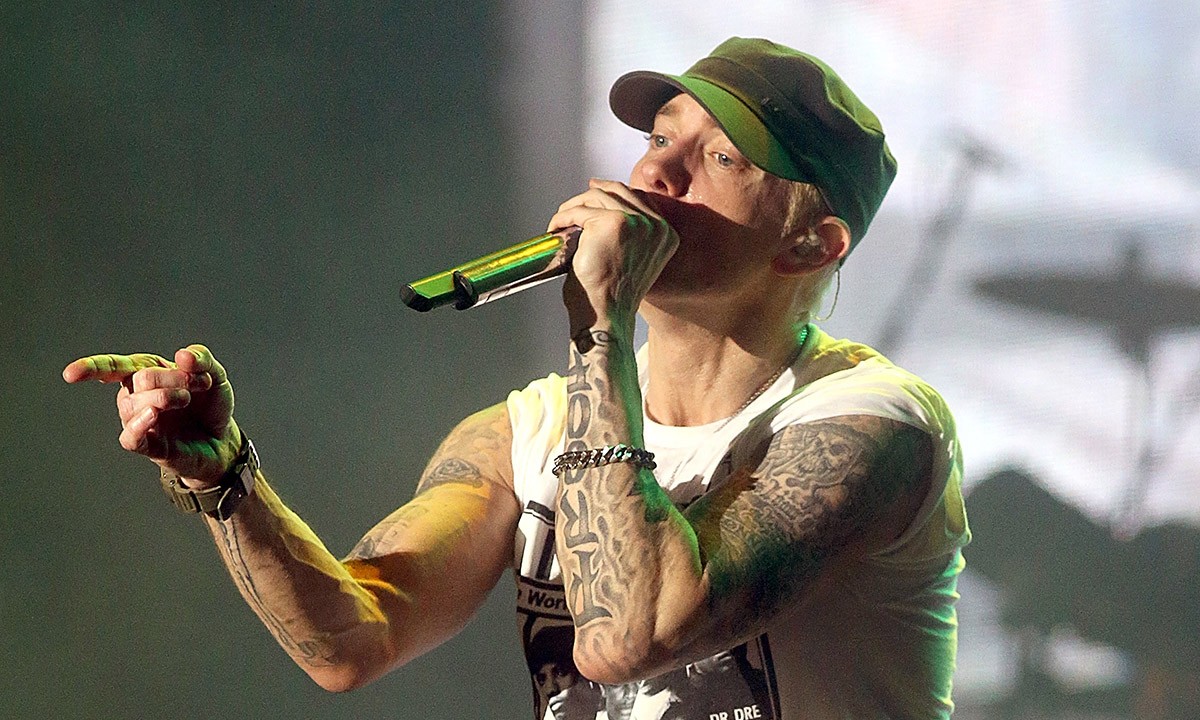 Eminem is undoubtedly one of the best MCs in Hip Hop history. Over 100 million albums in his name and a discography that stretches back to the 90s. But before all that, and before he was a "Rap God," he was Marshall Mathers, an aspiring rapper from Detroit living on 8 mile and attending open mics at West 7 Mile Hip Hop shop as a teen.
Like the movie 8 mile depicts, Eminem came face to face with vicious battle rappers. The lyrical miracle often won, but he also met his match on one or two occasions. For instance, in the 1997 Rap Olympics at the Rap Sheet convention, he met Otherwize.
Part Of A Documentary
The face-off is part of a documentary named "Where we're From: Rise of LA Underground Hip Hop" that was put together by Element founders DJ Bonds and DJ Breeze who were actively involved in establishing the underground hip hop scene. The clip shows Eminem and Otherwize going head to head in a battle that the latter won.
In an interview with Hip Hop DX, Otherwize says that the victory was not a landslide. According to the rapper, the battle had to go extra rounds because the two were evenly matched. The fact that there were a few white rappers also meant that it was bound to go racial at some point.
Eminem working with Dr. Dre
Through the grapevine, DJ Breeze and DJ Bonds knew that Dr. Dre was working with Eminem. They knew what Otherwise was up against. At the time, white rappers were rare and the fact that Dre was working with a white MC spoke highly of Em's skills.
The prize for the battle was $500 and a Rolex watch which Otherwize says, got stolen at the bar as he blew his prize money away.
Link up with Interscope
On Mike Tyson's Hotboxing podcast, Eminem said that the whole incident of him losing the finals led ultimately to the deal with Dr. Dre. After his loss, Interscope's Dean Geistlinger approached him and asked him for a copy of his CD named "The Slim Shady EP." He gets the call a couple of weeks later from the doctor himself.
Dr Dre was instrumental in launching the careers of numerous hip hop artists from behind the scenes including Eminem and 50 cent.