'I Wrote, Nelly Said It,' says Ali from St Lunatics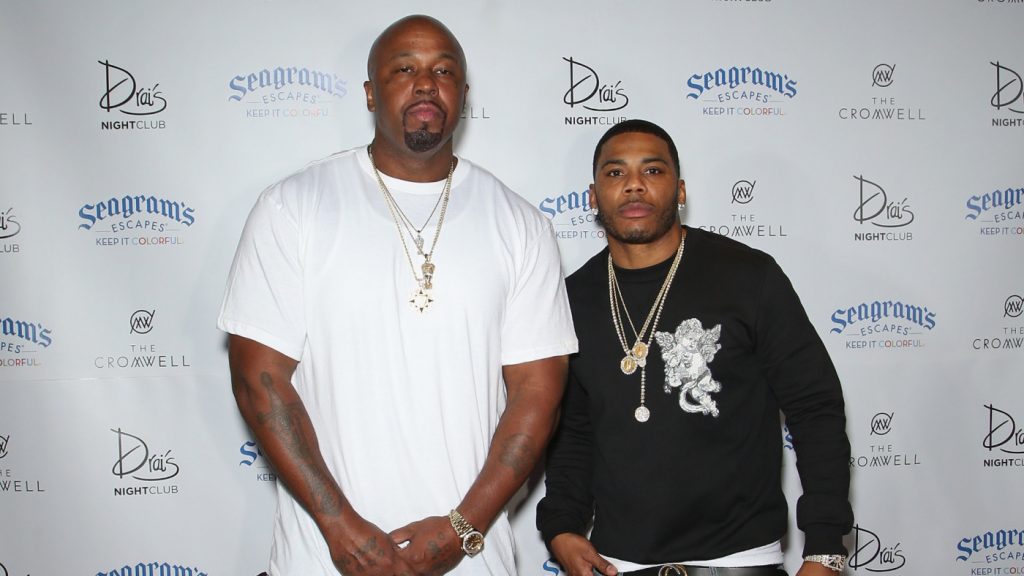 On Monday, St. Lunatic's rapper Ali shared an old clip where Nelly credits him for assisting him to take a different direction on his music, an action that led to Nelly's music success. Ali also accused Nelly of sending "subliminal diss."
Nelly reportedly said, "It's called a career, and in it, you have ups and downs…some never have ups themselves, so technically they just never had a career. They just was a part of someone else. FACT!!"
Ali seemingly disagreed and blew his own trumpet on being the mastermind behind Nelly's career. The St Lunatics rapper even had statistics to back up his statements, pointing out Nelly's most recent project that is a flop. Heartland, his new album, was released in September and landed at #7 on the Billboard Top County Album chart. It has only sold 13,000 units in its opening week as per MRC Data.
Nelly Sent Subliminal Disses
Ali; "Last night, Nelly sent one of his subliminal disses towards me and my career. The Truth is.. Nelly = [talk] … Ali = [write] I wrote it & he said it and we sold 10,000,000 [diamond]… Go to his page ….. Do you notice that he hasn't said ANYTHING about that country album!!??"
Ali continues, "Well, I'll tell you why …13,000!!!! Wow, that's how many copies of that album he sold!! 'MY' career was writing you a career. Smh… to be continued (it's all the most grand illusion ever pulled , and it's all unraveling RIGHT NOW… and he's mentally suffering trying to hide the secrets)…. now let me get ready to drop wisdom off at school !!"
February Beef
Back in February, Ali also accused Nelly of hustling the entire group.
The accusations went back and forth with Nelly countering;
"When we was going around town making a name for ourselves, doing the car wash, performing at the talent shows at [colleges]—that was us, that wasn't Ali. Ali did not perform with us. Either he thought he was too good or he didn't perform with us. … Just factuals. Actual factuals."
Nelly was recently honoured at the 2021 BET with the I Am Hip Hop Award for his contribution to Hip Hop. St. Lunatics have not released an album since 2001,