Jason Derulo Punches and Knocks down Two Men Who Misidentify Him as Usher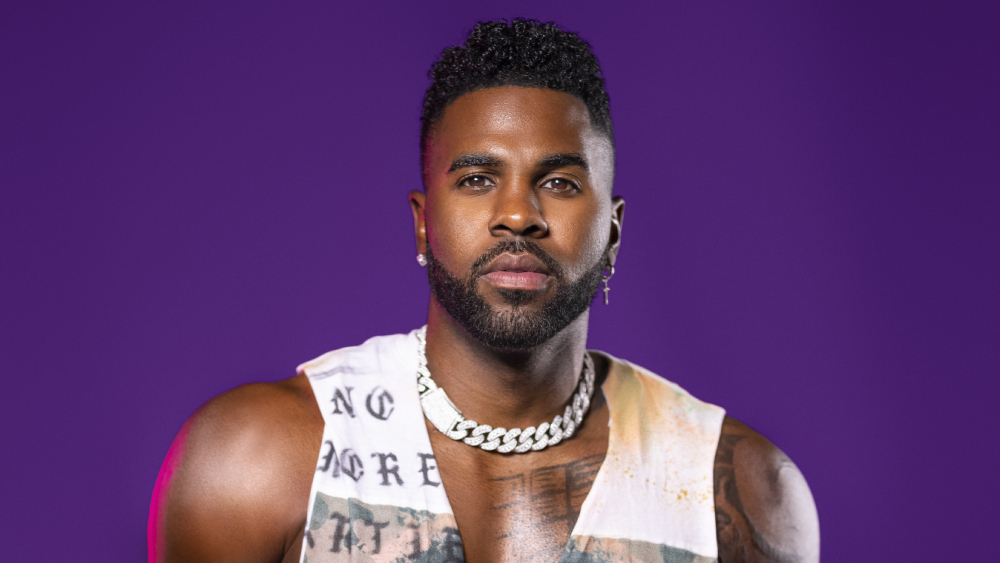 On Tuesday morning, the internet was blessed with a sensational video of singer Jason Derulo punching and knocking down two men who purposely misidentified him as "Usher" while cursing at him.
The footage shows Derulo walking from an escalator while surrounded by bodyguards when he hears the expletive towards him. Seemingly agitated, the singer turned and started swinging. The incident happened at ARIA Hotel and Casino on Tuesday morning
In the video that went viral, the man can be heard yelling, "Hey Usher! F*ck you, b*tch!!" At this point, Derulo turned and shot up towards him, punching him several times in the face. A few of Derulo's bodyguards were able to detain him before he made his way to attack the second man.
Jason knocked down both men to the ground, although they were able to walk away with no serious injuries.
Jason Derulo Arrested
In another video that made rounds from the incident, security personnel could be seen detaining Derulo and trying to keep him from attacking more people. Derulo was handcuffed and taken away.
It was later reported that Derulo was released from custody by Las Vegas Police shortly after. No charges were pressed by the two men, although they have a year to decide, after which the period will expire.
Derulo's Career
Derulo's last album, "Everything is 4," was released in 2015. The album performed well on the Billboard 200, peaking at number 4. His single 'Want to Want me' was among the big hits from the album, earning certified quadruple platinum.
The star has recently made a success from social media, where he does dance videos and pranks. According to Newsweek, his new venture has earned him among the top 10 most followed on Tik Tok with 44.7 million followers. At the time of this report, his numbers had grown to 51.1 million followers.