Usher and T-Pain Reconcile After Auto-Tune Beef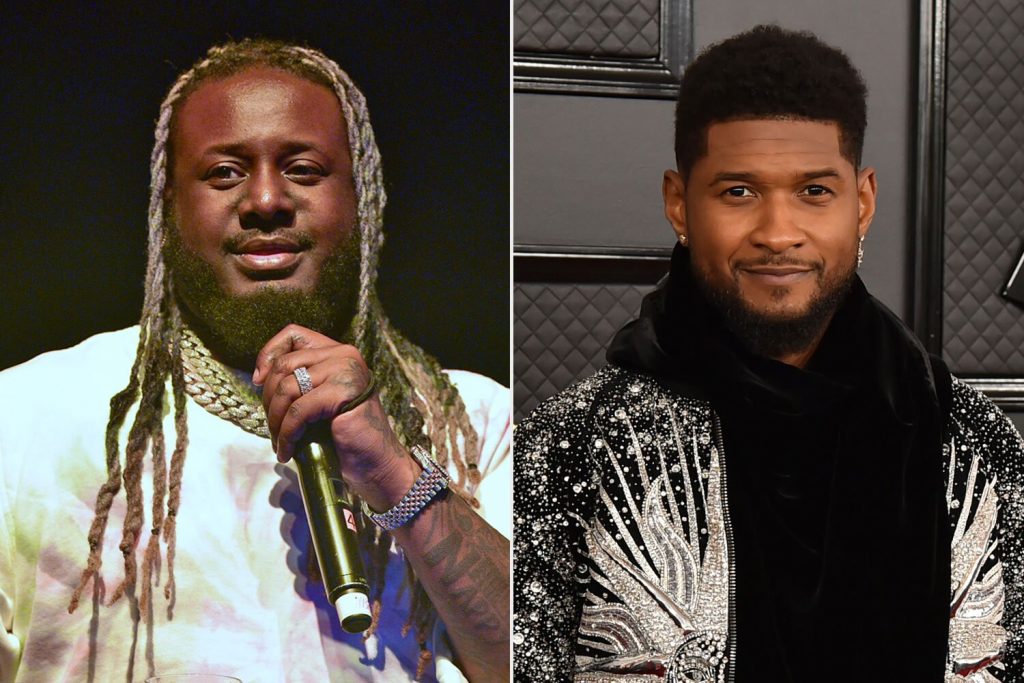 T pain and Usher seem to have finally resolved their Auto-Tune dispute. The two R&B artists shared the stage in Atlanta on Sunday at a concert thrown by Dave Chappelle.
Dave Chappelle was celebrating a new documentary, which is still untitled. The documentary was shown to fans at the event. Fans were also treated to a stand-up routine.
T-Pain and Usher Caught Hugging On Camera
Now, due to the nature of the event, phones were not allowed in the hall. However, that did not stop one fan from filming the moment when Usher and T-Pain embraced each other on stage.
"I love you, bro," T-Pain told Usher. "I'm telling you, we ain't going through nothing, bro. We ain't going through a god damn thing. It's all love. In a time when we're divided the most, we need to be together the most. I love you, bro. I'm never not gonna love you, bro, trust me."
Auto-Tune Beef
In case you've been living in a cave, T-Pain has been beefing Usher for quite some time. In June, T-Pain revealed in Netflix's This Is Pop docuseries that Usher called him and told him that his Auto-Tune had ruined music.
"He was like, 'Yeah man you really f*cked up music for real singers,'" T-Pain said. "I was like, 'What did I do? I came out, and I used Auto-Tune.' He was like, 'Yeah, you fucked it up.' I'm like, 'But I used it, I didn't tell everybody else to start using it.'"
Usher Lied
In August, Usher responded to the claims, saying that he spoke to T-Pain and that they were on good terms. Except, they weren't.
This month, T-Pain spoke at The Angie Martinez Show and revealed that Usher was yet to talk to him about the matter.
"I texted him, and I was like, 'Yo, I know you saw what happened. I know you saw the interview.' 'Cause I told his A&R about the interview years ago because he was asking me to work with Usher," T-Pain asserted. "So I hit Usher after the interview came out, and I'm like, 'I'm sure you saw what happened. That was the truth. That's what happened. You definitely said that.' I remember that whole day."
T-Pain continued, "Then all he texted me back was, 'Let's not text, let's talk.' And I was like, 'Cool, hit me up.' And I never heard from him. He never called me. I feel like I initiated the contact."
But that seems to be in the past now.