Katy Perry Kicks Off Vegas Residency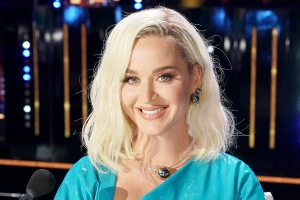 Katy Perry has officially revealed her setlist for her upcoming Vegas residency.
The singer is back in a big way. Not only does she have a new single out with EDM artist Alesso, but has started her Vegas residency last night. The show runs until March 22, 2022. The superstar also mentioned that she will be balancing mom and fiance duties whilst on the residency as well. Her daughter, Daisy, and fiance, Orlando Bloom, will be joining her in Vegas.
Katy Perry's Vegas setlist is:
1. ET
2. Chained to the Rhythm
3. Dark Horse
4. Its Not The End of The World
5. California Gurls
6. 'Hot N' Cold'/ 'Last Friday Night'
7. Waking Up in Vegas
8. Bon Appetit
9. Daisies
10. I Kissed A Girl
11. Lost / Part of Me / Wide Awake
12. Swish Swish
13. When I'm Gone / Walking On Air!
14. Never Really Over
15. Teenage Dream
16. Smile
17. Roar
18. Greatest Love Of All
19. Firework
Perry's new album is due out in 2022.