Quavo Replies to Saweetie and Lil Baby's Dating Rumors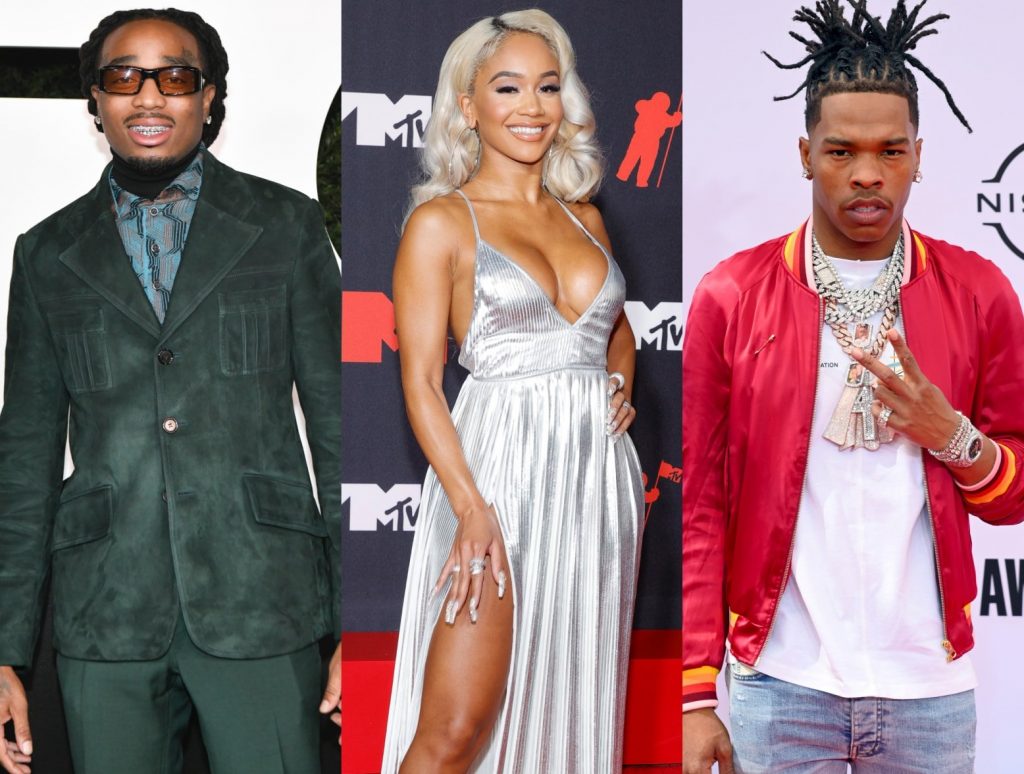 Last week, speculations of Saweetie and Lil Baby's romance were rife on the internet after the former treated the latter with a shopping spree reportedly worth $100,000.
On Sunday, Saweetie added more fuel to the rumors with a photo of herself sitting on a mystery man's lap. Social media detectives discovered that Lil Baby wore the same baggy pants and shoes as the mystery man in Saweetie's photos.
As seen on the video posted on Instagram Story, Saweetie also received flowers and roses from her new catch.
Quavo's Response
As speculation on Saweetie and Lil Baby's relationship continued to heat up online, her ex Quavo, appeared to respond on his Insta story. In the post that was seen on early Monday morning, the rapper posted,
"Ain't trippin we can swap it out! #QCTheLabel."
Quavo was referencing Quality Control Music, the label that he and Lil Baby are signed to.
Quavo and Saweetie dated for about three years since the summer of 2018. In March 2021, a footage leaked of the couple in an elevator scuffle. Although the two claimed it happened in 2020, they called it quits not long after.
Lil Baby's Ex- Jayda
Quavo's "swap it out" line brought another party into the picture-Jayda Cheaves who is Lil Baby's ex and baby mama. Fans on Twitter speculated that Quavo and Jayda may be plotting a hookup as a retaliation.
While it seemed that Quavo gave Lil Baby his blessing, the later was not as receptive to the rumors
"If you want clout use BABY," he tweeted out on Monday, then added, "B*tches really be weird!!"
Lil Baby has since deleted the tweets.
Baby had earlier on denied rumors that he was dating Saweetie.
"Baby not dating NO ONE!!! I'm Single!"
One thing we know for a fact is that Saweetie already made her intentions clear earlier in the month when he told the world that she wanted babies.
Lil Baby seemed to have ticked her boxes. He has a baby in his name and has proven that he is capable of making one.