Second 'Let's Go Brandon' rap Song Tops Charts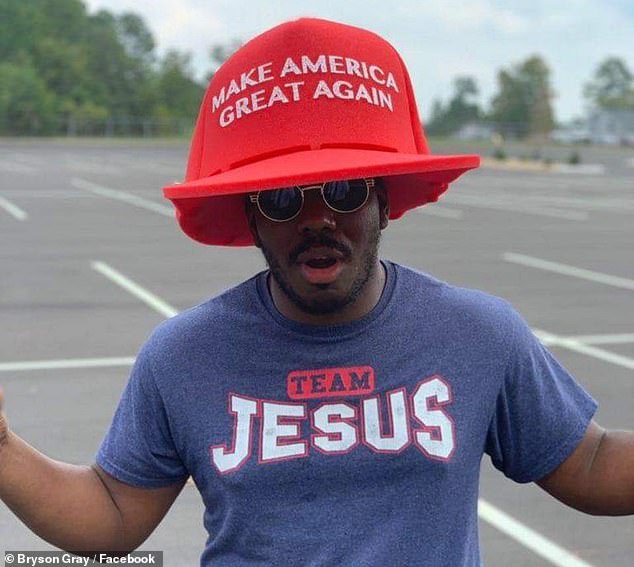 Another week and another anti-Biden rap song is topping the iTunes charts. Just like the initial song by Loza Alexander that went platinum last week, the new one by Bryson Gray is also titled "Let's Go Brandon". The anti-Biden rap song is even ahead of Adele's latest single, "Easy On Me."
The song continues to grow in popularity, and according to tweets by Bryson Gray, it also tops charts in the US, UK and Australia.
"Good morning family! Still in Scottsdale, AZ. Performance was amazing. Our LGB song is still #1 in the US and #1 rap song in AUS and the UK on iTunes. Thank y'all so much. God is GOOD! No breakfast yet. How are y'all doing this AM?"
How 'Let's Go Brandon' Began
The Lets Go Brandon bandwagon began as a joke at the NASCAR earlier in the month as NBC journalist Kelli Stavast was interviewing Brandon Brown. The crowd was expressing their displeasure with the president as they yelled, "F**k Joe Biden." The reporter incorrectly reported that the fans were chanting "Let's go Brandon" following Brandon Brown's earlier victory.
Before Bryson Gray's hit came up top, Loza Alexander's version sat at the top for a few hours. But even as Bryson Gray's version is now at the top of the charts, Loza Alexander's hit is still in the top 5 and specifically #3 as at the time of this report.
Banned from Youtube
Bryson Gray claims that his hit song was taken off YouTube due to medical misinformation. He tweeted
"YouTube has banned 'Let's Go Brandon' song from YouTube due to 'medical information.' What medical misinformation is in the song? Whoa."
The lyric video to the song had been banned before the music video followed a similar path on the platform. When asked about the ban, YouTube's Twitter account replied;
"Jumping in – we're passing this along to the right team for a re-review. We'll share updates once we hear back from them. Appreciate your patience in the meantime."