Joe Biden Meme Is #1 on iTunes Hip-Hop Chart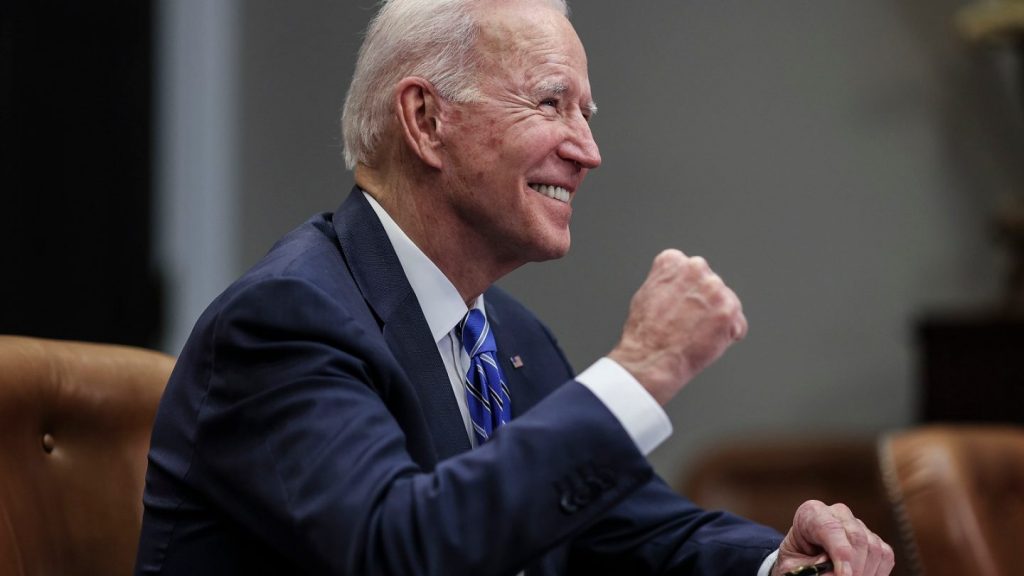 An unusual rap song is sitting at the top of iTunes hip hop charts at the moment. "Let's go Brandon" is an anti-president Joe Biden rap song performed by Loza Alexander.
Everything about this song is unusual. To begin with, the song took a unique route to the top of the charts.
It went viral on TikTok before catching up on the iTunes hip-hop chart to clinch the top position. The crazy thing about the song is, it started as a chant in the most unusual way you could think of.
Who is Brandon?
Kelli Stavast, an NBC sports journalist, interviewed a NASCAR driver, Brandon Brown, after his victory at the Alabama Talladega Superspeedway. This was earlier in the month. The crowds could be heard chanting expletives and mentioning President Biden.
"F**k Joe Biden," they said. But that's not what the NBC reporter heard.
"Brandon, you also told me — as you can hear the chants from the crowd, 'Let's go, Brandon' — Brandon, you told me you were gonna kinda hang back those first two stages and just watch and learn," the reporter continued to interview Brown. "What did you learn that helped you in those closing laps?"
Lets Go Brandon- Joe Biden Slogan
And that was the beginning of the social media frenzy, with some saying that the reporter was intentionally attempting to misrepresent what the crowd was chanting. Whatever the case, the phrase did find its way to the president's most brutal critics.
In sports events and demonstrations, "Let's go Brandon" became the slogan from political opponents to merchandise sellers. Someone even rented a plane and flew the "Let's go Brandon" banner in a Georgia-Auburn football game.
The slogan has replaced the more vulgar "F**k Joe Biden" chant. But one thing you cannot deny is, no one saw this coming — an anti-Biden slogan, now number one on iTunes hip-hop charts. But then again, it's 2021. Expect anything.