Snoop Dogg Gifts Eli Manning a Gold Death Row Chain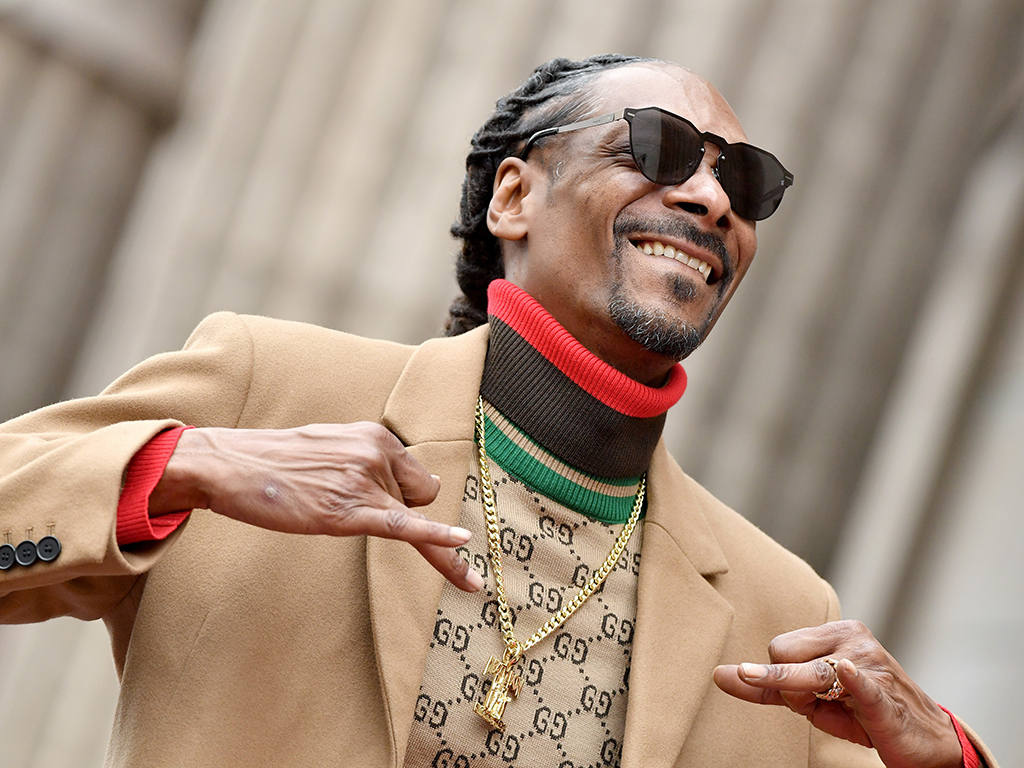 (GEMS RADIO)–It only took a few days for Hip Hop legendary Snoop Dogg to deliver on his promise of gifting his gold Death Row Chain to two-time Super Bowl champion Eli Manning. The baller was celebrating his birthday when the rapper promised him the much-prized possession.
Snoop appeared on Manning's MNF on ESPN: Peyton & Eli show on January 3rd, 2022, where he unveiled the gift as a surprise to the birthday boy.
"Eli, I would like to present to you this Death Row chain for being so Hip Hop and being so hip," Snoop continued. "That's yours, baby. When I see you, you got that. I'm going to put that around your neck. Happy 41st birthday Eli."
The Chain Arrived
On Monday, January 17th, Eli Manning confirmed that the chain had arrived via mail.
"Oh yeah, there she is, that's what we're talking about," said Manning as he unboxed in a video. "Snoop, thank you pal, now I finally fit in with all of my neighbors. So I'm definitely going to be wearing it in the playoff game on Monday Night Football."
Upcoming Super Bowl Half Time Show
Aside from gifting the birthday boy the dashing Death Row chain, the rapper also spoke about the much-awaited Super Bowl halftime show which he will perform besides Dr. Dre, Eminem, Mary J Blige, and Kendrick Lamar. Snoop asserted that it will be a historic moment in Hip Hop.
"We so thankful that the NFL is accepting Hip Hop on stage and letting us do what we do. We plan on putting together a great show to give the people something that they been waiting on."
Snoop added, "You know, they love to watch a Super Bowl game but at the same time at halftime, we be loving to see who's going to perform. So we're going to give you the greatest performance you've ever seen Hip Hop history."