Soulja Boy Furious at Kanye for Cutting Him off 'Donda'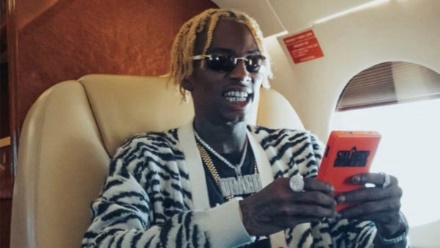 Image source: Atlanta Black Star
Finally, Kanye West's Album Donda dropped on Sunday the 29th. Various artists have been featured on the much-awaited album. Soulja boy is furious, to say the least after been left out of the final version of the album.
Soulja Rants about Donda
The "Crank That" rapper put Kanye on blast on Twitter and shared screenshots of his exchange with Kanye where they discussed the feature. Soulja boy's verse on "Remote Control" was inexistent when the album dropped on Sunday.
Soulja released his frustrations on Twitter, ripping Kanye and leaking his "Remote Control" verse. He typed all kinds of expletives, calling Kanye a weirdo, bipolar, goofy, the B-word, including all the F-bombs in a series of tweets. He even tried to shoot his shot at Kim Kardashian, Ye's ex.
Not the First Time
Soulja claims that this is not the first time Ye has dropped him from a song. Apparently, the "Ni**as in Paris" hitmaker also dropped Soulja in 2008 from the song "RoboCop."
"I hate working with this dude," lamented Soulja. He even threatened violence, saying he will knock Kanye out if he has a problem with it.
Mr. West is yet to respond to Soulja's allegations. He has kept things on the low throughout Donda's release despite news surrounding the album's release.
Chris Brown's Part also Removed from Donda
But Soulja wasn't the only one left out of the album even after recording. Chris Brown also blasted Ye for removing his vocals from "New Again", a song that featured on Donda the album. The 32-year-old singer called Kanye a whole h**. Brown has since deleted the IG story.
The 27 track album features JAY-Z, Lil Baby, Travis Scott, Lil Durk among others. According to Chart Data, the album is hugely successful, in the first 24 hours, Donda racked up almost 100 million in global streams on Spotify. This makes it the second-biggest album to debut on Spotify.