Cardi B Makes History Again With Third Diamond Certified Song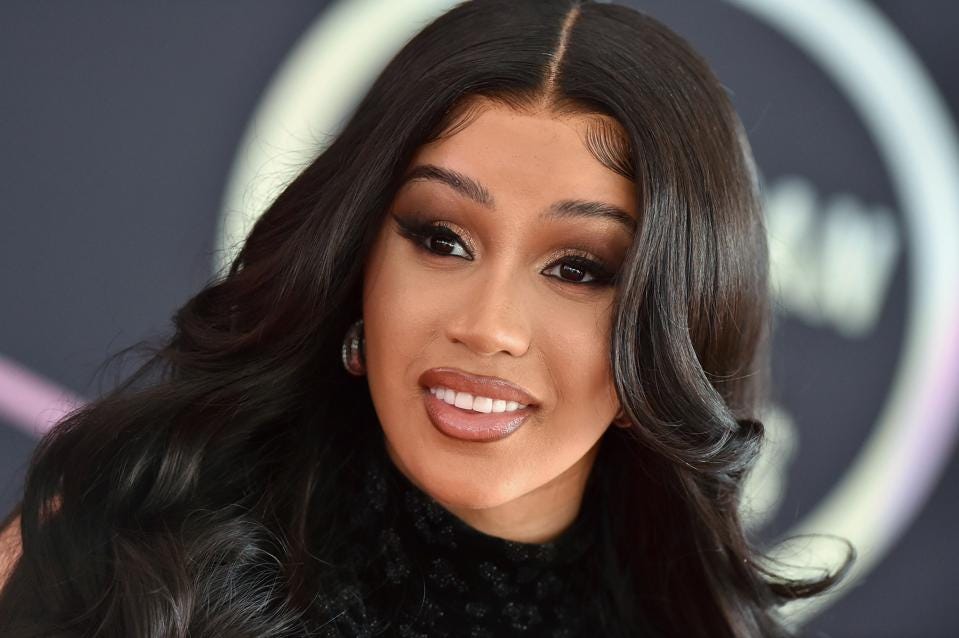 Cardi B has made history again after having her third song reach diamond status. The female rapper's 2018 hit "I Like it" featuring J Balvin and Bad Bunny officially reached 10 million units in sale on Monday. As is tradition, she will now receive a diamond plaque from the Recording Industry Association of America (RIAA).
Sharing the news on Monday, the RIAA tweeted, "She likes DIAMONDS, stunting, shining… it's no wonder @iamcardib has earned another Diamond single certification! "I Like It" feat. @JBALVIN & @sanbenito is officially certified‼ #RIAATopCertified @AtlanticRecords,"
Three Diamond Plaques In A Year
It's been quite a year for the Grammy Award-winning artist. The new honor comes less than a month after her hit song "Girls Like You," with Maroon 5 earned the same status. The feat made her the first female rapper to reach the prestigious diamond status.
It's neither the first nor second time Cardi is achieving this feat, but a record three times in under one year. Back in March, the former 'Love and Hip Hop' star achieved her first diamond certification with her breakout single "Bodak Yellow."
She has now joined the ranks of Katy Perry as the only two ladies to accomplish this.
Cardi B's Hopes For Next Album
"My album came out in 2018, and it's still breaking records. I have a solo record, a feature record and now ANOTHER record from a collab with 2 people that I look up to and love so much," Wrote Cardi on Instagram. "I remember like it was yesterday when this song went #1 and now it's Diamond. I honestly just can't believe this is happening! I'm so proud to have two songs off my debut album go Diamond."
The 29-year-old mother of two hopes to replicate the success on her next album.
"I Like It" was the fourth song from her 2018 debut album "Invasion of Privacy" which won best rap album the following year