Charlamagne Tha God Calls The Murder Of Young Dolph A Societal Problem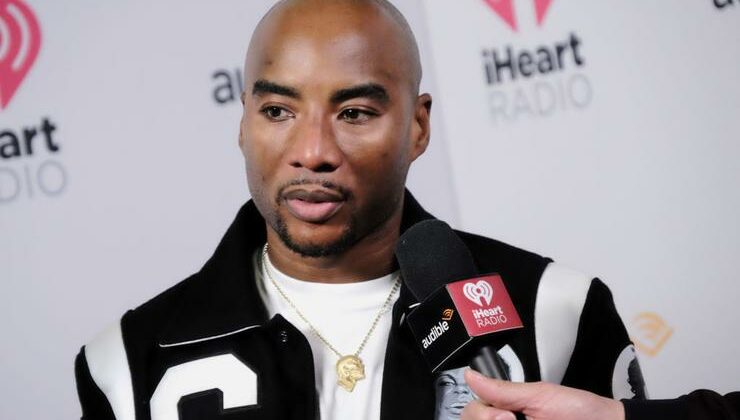 As the world comes to terms with rapper Young Dolph's death, Charlamagne Tha God gave his two cents on the tragedy, calling the murder a societal problem within the culture.
The Hip Hop commentator is a prolific advocate of mental health issues within the black community. He speaks passionately about issues affecting the community, including trauma and how, if left unhealed, it can affect development in the community.
A Deep-Rooted Societal Issue
On the Thursday morning episode of The Breakfast Club, Charlamagne spoke at length about the gruesome murder of Hip Hop's most beloved and how it is tied to a deep-rooted societal issue.
"What you saw yesterday was a societal problem," said Charlamagne. He continued, "This is what happens when people don't have better things to do, this is what happens when proper investments haven't been made in certain communities. We can go on and on about how the root causes of crime are inequality, the lack of support for families in neighborhoods, inaccessibility to services. We act like violent crime is a complex issue. It's not lack of education, rupture of family structure, generational poverty.  Boom, nine times out of ten, you're gonna get someone who has zero self-worth when they come from those conditions and zero love for themselves. And if I lack self-worth and love for myself, what the hell I care about you for? You out here shining, driving your fancy cars, jewelry on, man, some people will kill you, not just because they're jealous or envious, but they will kill you because of the way other people love you. They don't wanna hear about what you doing in the community."
They Crave the Love Given To Rappers; Charlamagne
The radio presenter laid it bare to his listeners. He also talked about how people crave the love given to rappers, celebrities, and community leaders.
"Sometimes, you not just hungry for money and resources, sometimes these brothers are hungry for love," he continued, "they are hungry for self-worth, they are hungry for healing. And they often get it way too late, they get it after they committed a crime like this, and they're sitting in prison for 100 years."
Young Dolph's Memorial
Like Nipsey Hustle, who was killed in 2019, Young Dolph pursued his music independently without the support of music labels.
Friends and fans have laid a memorial of balloons, flowers, and stuffed animals at Makeda's Cookie, where the rapper was fatally shot.