Drake Announces that He is About to Release a New Album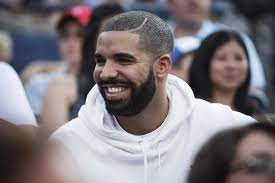 Drake has officially dropped his new album, Honestly, Nevermind. The rapper announced on an Instagram post that he was about to drop his seventh studio album just hours before officially releasing it. On the post, the rapper included a picture of the cover and captioned, '7th Studio album 'Honestly, Nevermind' out at midnight.' The announcement came as a surprise to most fans due to the short notice.
Honestly, Nevermind  
The new album is a follow-up to Drake's sixth album, Certified Lover Boy. Honestly, Nevermind features 14 tracks, all singles except for the song Jimmy Cooks with 21 Savage. The tracks include Intro, Texts Go Green, A Keeper, Currents, Calling My Name, and Sticky, among others.
The album incorporates house music sounds, a very unexpected move by Drake. There are already multiple reactions from fans, with many surprised by the new sound.
Honestly, Nevermind is now on Spotify, Apple Music, iTunes Store, and other streaming platforms.
Certified Lover Boy Album
The Canadian rapper released this album on September 3, 2021, with Republic Records and Ovo Sound. The album includes 21 songs and features guest artists like Rick Ross, 21 Savage, Traviss Scott, Lil Wayne, Jay Z, Durk, Giveon, Future, Project Pat, and Ty Dolla Sign.
Tracks in the Certified Lover Boy Album include Girls want Girls with Lil Baby, Papi's Home, Love All with Jay Z, Way 2 Sexy with Future and Young Thug, No Friends in the Industry, Get Along Better with Ty Dolla Sign, and You Only Live Twice with Rick Ross and Lil Wayne.
Certified Lover Boy mainly talks about Drake's experiences as a successful hip-hop artist and his opinions on fame and the music industry. He speaks on disloyalty, feuds, romance, and his challenges as an artist.
The album was hugely successful as it debuted at No. 1 on the Billboard 200 chart, with its lead single, Way 2 Sexy entering the Billboard Hot 100 at number one. The album was nominated at the 2022 Grammy Awards for the Best Rap Album category and received an award for the Top Rap Album at this year's Billboard Music Awards.