Halle Berry Retracts: Includes Nicki to Her Queen of Hip Hop List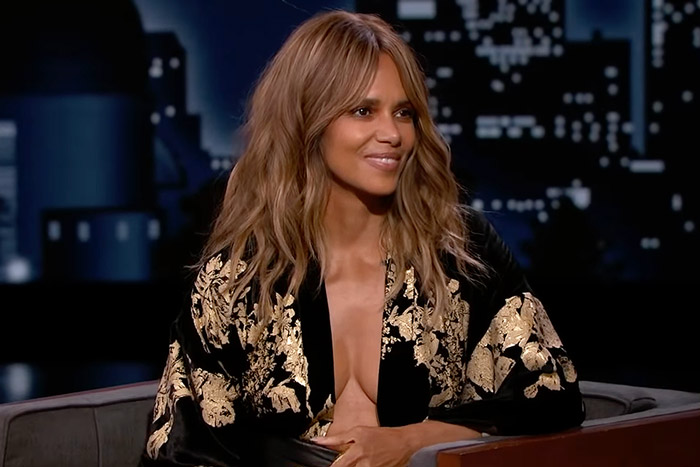 In a recent interview with Jimmy Kimmel, Halle Berry spinned-off her earlier sentiments and has now added Nicki Minaj to her Queen of Hip Hop list.
She had earlier crowned Cardi B as the only Queen. While standing by her earlier remarks, Halle Berry made it clear that there is room for more queens at the top.
Queen of Hip Hop List
"Here's the thing, there's room for more than one queen, people. That's what we need to know. Nicki is a queen in her own right, H.E.R. is a queen. All these ladies to me are queens. There can always be more than one."
"Queen is a term that we use to describe great," she added. "You know, we're all a queen. All we do all day is say, 'Hey queen!' 'What's up, queen?' 'Yeah, queen!' 'What's happening, queen?' … Queen, queen, queen. We're all queens."
Historic Female Soundtrack on "Bruised" Film
Cardi B has been featured in a historical female soundtrack for Halle Berry's movie "Bruised." The soundtrack includes other female artists, such as Saweetie, H.E.R, Young M.A Latto, Ambre, and Rapsody.
The film's soundtrack is set for release on November 19th, while the movie will be released on Netflix on November 24th.
Nicki Minaj and Cardi B Beef
Cardi B has been at odds with Nicki since the release of "Bodak Yellow" in 2018, the track that blew up the former 'dancer.' The two have even engaged in an online beef, the highlight being a physical confrontation later the same year
It seemingly appears that the two have buried their hatchet. The end of the feud was confirmed at the end of 2020. There were even rumors that the two were working on a project, a rumor that Cardi's representative quickly denied.
Last week, Nicki Minaj received a diamond plaque from RIAA after her song "Super Bass" finally reached 10 million units sold.
She is now the second female rapper to reach diamond status after, guess who?….. You're right.