How Fast Does Lil Wayne Write His Raps? Jadakiss Reveals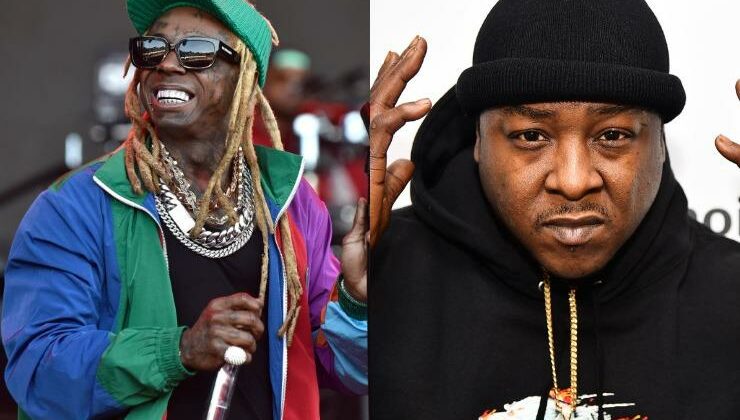 The rap game is known for enmities, beef and all kinds of rivalries. Emcees constantly try to prove their lyrical skills by dissing fellow rappers and proving why they are better. But, this wasn't the case when Jadakiss took the stage over the weekend in LIV Miami in the presence of Lil Wayne. Jadakiss paid homage to legendary rapper and offered some kind words.
"You know what he does for the culture, you know what he does for Hip Hop," said Jadakiss as Weezy gave his signature smile, from ear to ear.
"It's only a few n*ggas I can send a verse, and he send that sh*t back before I finish rolling my backwood up," added Jadakiss.
Jadakiss and Lil Wayne Tracks
The pair have a few tracks together. Wayne and Jada have traded bars on "Death Wish" and Top 5's Dead or Alive's jam "Kill." Lil Wayne also featured Jadakiss on Carter IV's banger "Its Good." It's reasonable to say that Jada has a number of experience with Weezy, and it's clear that he has the utmost respect for Wayne's efficiencies.
It wasn't the first time Jadakiss has praised Weezy's quick turnaround. Last year, he said the same thing on an Instagram live with DJ Khaled. Jadakiss praised Rick Ross and Lil Wayne as the only rappers that sent back songs within hours of the request. Khaled added to the expose admitting that Lil Wayne once had 12 platinum features recorded in one studio session.
Drake Toasts to Lil Wayne
Drake handed Lil Wayne his flowers last week on Weezy's 39th birthday. The rapper whose album "Certified Lover Boy" is doing wonders at the Billboard 100 charts also joined his mentor in Miami, Florida, where he toasted to his former boss.
Drake hoisted a glass of champagne and said;
"I still, to this day, get nervous speaking about this man because, at the end of the day, as much of a brother and a mentor as he is to me, he's still my idol. And still, somebody who just puts me in a place where, when I start thinking about him, I start thinking about my family."