Killer Mike's SWAG Barber Shop Vandalized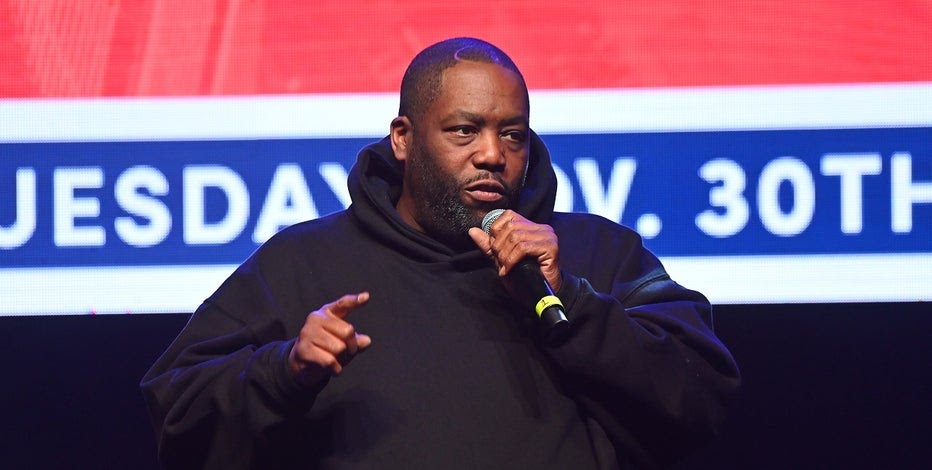 Killer Mike had his holiday mood ruined after finding his  "SWAG" Atlanta barber shop vandalized over the weekend. The rapper took to Instagram to express his anger by exposing the culprit.
"A mentally disturbed White Man who Calls himself 'Druce Wayne' did this to our Shop downtown," wrote Killer Mike.
"He lives in the delusion he is Kurt Cobain and somehow I am involved in a conspiracy to keep him silenced. I am angry and beyond upset."
Help for the Mentally Disturbed Culprit
However, rather than punish the perpetrator, the MC wants to help him. The rapper also called for his followers to check on their mentally disturbed loved ones.
"With that said I know I can fix this physical damage BUT this man's mind is terribly broken. If you are from OKC and know his family or friends please DM so you can get him some help. I will for sure make sure we get this fixed and I encourage all to check on your mentally ill loved ones because the world may not be as understanding as me."
Druce Wayne is a rapper from Oklahoma City and appears to be obsessed with Kurt Cobain. Following the exposing incidence Wayne deactivated all his social media accounts.
Killer Mike Commended for his Calmness
Some of the messages written on the wall include "Dave Grohl," "Trigger Warning 2," "Druce Wayne" and "Killer Mike."
Many of Killer Mike's followers on IG commended Mike's calmness and his emphatic nature despite having his shop vandalized.
"SMH. You better than me Mike. Cuz mannn." said one follower. "Perfect response. You are a kind soul, Mike. The rewards will continue to pour in for you," Wrote Jonathan Mannion, a Hip Hop photographer.
SWAG Barbershop History
The Run The Jewels rapper and his wife opened the first SWAG (Short Wash and Groom) shop in Atlanta in 2011 and have gone on to build a permanent store in the State farm arena.
In 2015, Killer Mike hosted Democratic candidate Bernie Sanders at one of his SWAG shops for a political conversation.