Kim Kardashian Refers to Kanye West as 'the best Day" in Yesterday's Father's Day post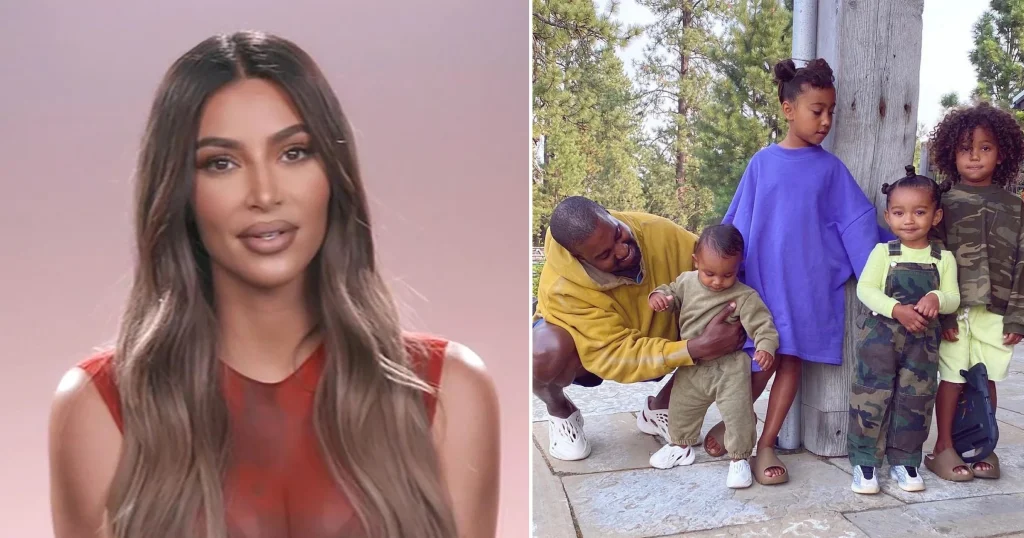 Kim Kardashian called her ex Ye the best dad in her Instagram post while celebrating this year's Father's Day. She posted two pics of Ye and their four kids and thanked him for being the best father to their babies and for loving them as he does. He finished the post by telling him Happy Father's Day.
Kim. K also posted photos of Caitlyn Jenner and her late dad, Robert Kardashian. She thanked Caitlyn for raising her and her siblings and being a great step-father. Caitlyn Jenner was married to her mother for 14 years between 1991 and 2015.
Esophogeal Cancer
She was only 22 when her biological father died in 2003 after battling esophageal cancer. She became famous 4 years later when her reality series that was aired on E! threw her into the spotlight. In 2019, the Robert Kardashian Center for Esophageal Health at UCLA was opened and the whole family attended the opening ceremony.
Kardashian and Ye have four children together; North West, Psalm, Chicago, and Saint. They were married in 2014 and she filed for divorce in 2021. Ye refused to sign the divorce papers so they have been having a bitter split. Kim Kardashian is currently dating Pete Davidson.
Kim K. and Ye's Turbulent Divorce
Ye erased all posts about his children and ex-wife on his Instagram account in Feb 2022. In May 2022, Kim Kardashian told her family she was sorry for the way Ye made them go through. Recently, on June 17, the embattled couple was seen attending their eldest daughter's basketball game.
The post praising Ye for being a good dad did not go well with his fans. Some of them called her out on Twitter telling her to stay away from the rap king whereas another one pointed out that Kim refused to tell Ye the place where his daughter's birthday party was being held.
In the meantime, Snoop Dogg continues to buy into the idea of Metaverse and NFTs. He has recently filed for more trademarks dubbed UNCLE SNOOP's and UNCLE SNOOP. He applied for the trademark through the United States Patent and Trademark Office.