Missy Elliot Awarded the Hollywood Walk of Fame Star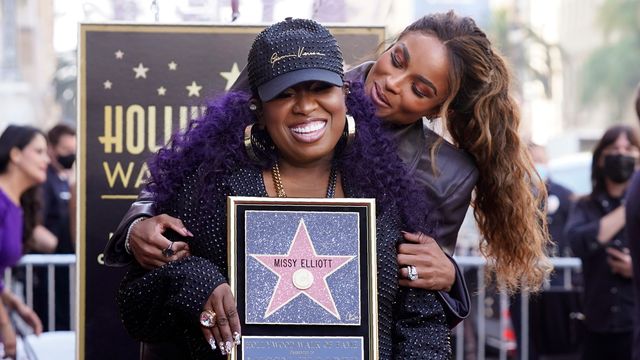 Hip Hop star Missy Elliot was on Monday, November 8th, honored with a star on the Hollywood Walk of Fame.
The four-time Grammy award winner received the 2708th star for her career as a singer, songwriter, dancer, and producer. 
Joining Missy Elliot at the ceremony were fellow female musicians Ciara, Lizzo, and Elliot's manager Mona Scott-Young. Her star was placed outside Amoeba Music on Hollywood Boulevard.
Walk of Fame and Breaking Barriers
"Missy Elliott has broken through the barriers of the male-dominated Hip Hop world and music industry as a whole, as she has led the way for many women who have followed in her footsteps. She continues to break barriers year after year, and we're thrilled to be able to honor her on the Walk of Fame," asserted Ana Martinez, Walk of Fame producer.
Speaking to journalists, Ana Martinez added that more stars of other music personalities would be placed outside the store. Martinez hopes normalcy will return soon enough for ceremonies to go back to full fan pits as it was before the pandemic.
Missy Elliot's Early Years
Missy Elliot was born Melissa Arnette Elliot on July 1st, 1971. The Virginia native started her career in 1991 as part of the R&B group Fayze which she founded. Her friend Timothy Mosley, popularly known as Timbaland, served as the group's producer.
The two went on to create an eccentric sound that could be heard on hits for late hip-hop star Aaliyah, such as "One In A Million," "Hot Like Fire," "If Only Your Girl Knew," and other chart-topping favorites for trio SWV. They were also involved in Destiny's Child's "Confessions" and Whitney Houston's "In My Business."
Four Grammys
Elliot's first solo album, "Supa Dupa Fly," achieved platinum success in 97. All her five albums have followed the path.
She received a Grammy for best rap solo performance for "Get Ur Freak On" in 2002. In 2003 she was won the best female solo performance for "Scream a.k.a itchin." She won a third Grammy for "Work It" in 2004 and a fourth for "Lose Control" in 2006.