Rakim, KRS-One and Slick Rick Show Cancelled After Fans Rebel against Vaccine Mandates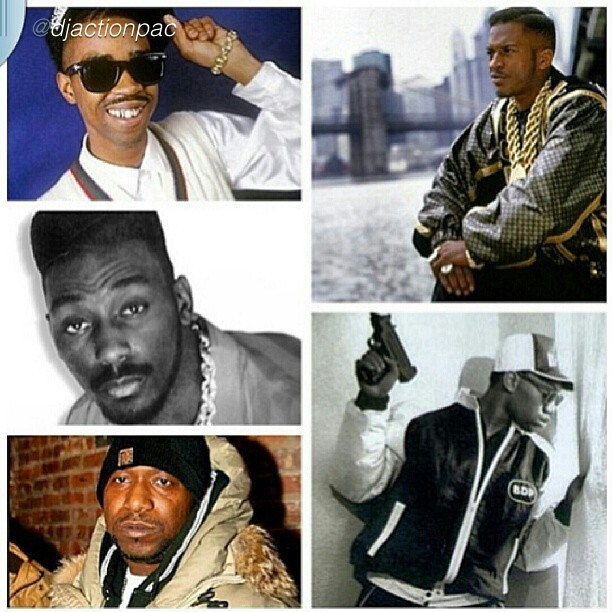 The "Move the Crowd" show scheduled for Detroit featuring Hip Hop legends KRS-One, Rakim and Slick Rick has been cancelled.
For close to two years now, Covid has wreaked havoc on the globe and is not showing signs of stopping. The pandemic is now causing a great rift among Americans, dividing those for the vaccine and those against.
Many venues are opening up after long periods of Covid restrictions. But as they return, some are implementing vaccination requirements and proof of a negative Covid test within 72 hours.
This has not gone well with some Hip Hop fans. This is the reason why the concert was cancelled.
Forced to Cancel the Show
As reported by J99 News, a Motor City Masonic Temple promoter was forced to cancel the show after fans differed with the venue host over the vaccine mandate.
2D Production and Entertainment's Derrick Kearney explained in an email that they had received hundreds of texts, comments and voicemails about the vaccination mandate by the Masonic Temple.
"We have also found that the majority of concertgoers in that Hip Hop demographic are not vaccinated. So the vaccination mandate with the Masonic Temple is the reason."
AEG presents runs operations in the Royal Oak Music Theater and the Masonic Temple. In August, it announced a policy requiring proof of vaccination for staff, guests, and talent.
An Instagram post from @masonicdet read that from October 1, 2021, AEG would require proof of full vaccination for concertgoers and event staff at its venues.
Low Vaccination Rate in Detroit
According to data from Michigan's Covid-19 vaccination dashboard, only 46.56% of those eligible for vaccination in Detroit have been vaccinated. That's a small percentage compared to 71.94% of those eligible for vaccination in Wayne County.
Neither KRS-One, Slick Rick, nor Rakim have addressed the cancellation of their event. However, Kearney has vowed to move the show that was scheduled for November 7 to another location.