Snoop Dogg Announces 2022 Australia Tour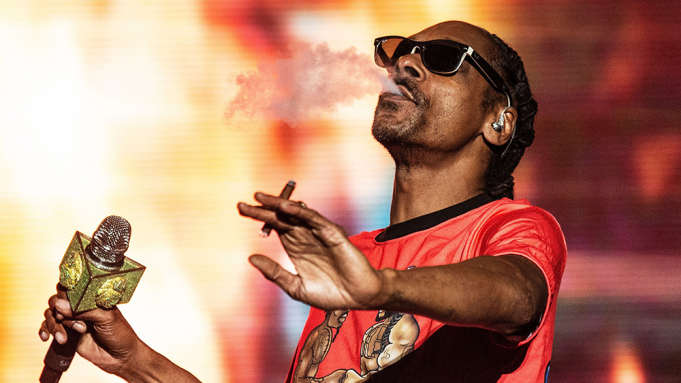 Legendary Hip Hop artist Snoop Dogg has announced an Australian tour, scheduled for October 2022. It will be his first Australian tour since 2014. The rapper will be visiting the continent for the first time in seven years.
Real name Calvin Cordozar Broadus Jr, the 49-year-old rapper became the epitome of the hip hop culture in the 90s, particularly the west coast when he was a teen and mid-20s.
The 'Drop it like it hot' star will be bringing his legendary hits to the shores of Australia with the 'I WANNA THANK ME' tour. He is celebrating the release of his 17th album and a documentary with the same name that accompanied the release.
Tour Starts At Perth Rac Arena
If you are in Australia, the tour will kick off at Perth RAC Arena on the 26th of October 2022 then head to Sydney Qudos Bank Arena two days later on the 28th. Melbourne Rod Laver Area will be next on the 29th the same month before a wrap-up at Brisbane Entertainment Center on the first day of November 2022.
Tickets will be available as early as this week. Yes, it is time to get those booking fingers ready. Presale tickets will be available via Telstra Plus on Friday, 10th September 2021 exactly at midday. General tickets will be up for sale on Monday, 14th September 2021 at 4 pm via Ticketek.
Snoop Dogg Grammy Nominations
Snoop Dogg exploded in the hip hop scene in 1992 when he was featured on Dr. Dre's The Chronic in 1992. He holds the most Grammy nominations without win-17 total nominations.
However, the rapper has compensated with appearances in acclaimed movies and TV shows including reality TV with his friend Martha Stewart titled "Martha & Snoop Dinner Party."
25 Years in Music
The Hip-Hop star marked 25 years in the music scene in 2019 by releasing the 'I WANNA THANK ME' documentary. The film explored his career in music, cooking, sports, gaming, acting, and hosting.
It is worth noting that Australia is still under heavy restrictions as a result of the pandemic. Hopefully, the restrictions will be eased by then.