Jay-Z and LL Cool J Inducted Into the Rock And Roll Hall Of Fame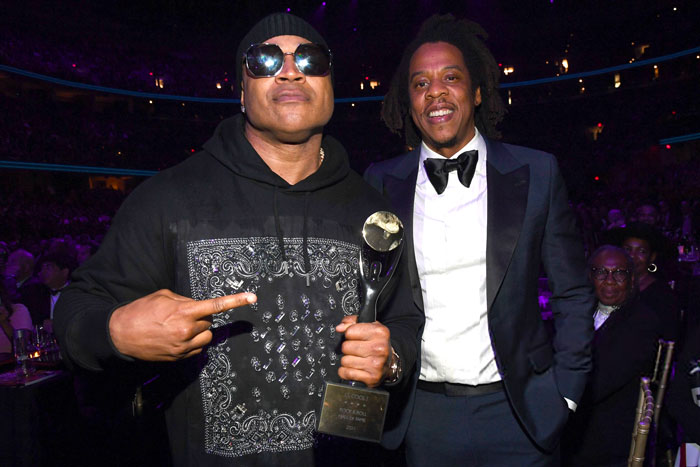 Jay-Z and LL Cool J were on October 30th formally inducted into the Rock & Roll Hall of Fame at the Rocket Mortgage FieldHouse in Cleveland, Ohio.
It was a reprieve for LL Cool J, the larger than life hip hop artiste who was finally enshrined on the hall of fame after being nominated for a record six times since 2010.
LL Cool J Performance
The rapper mesmerized the crowds with a medley of his hits, including "All I Have" with J Lo, "Rock The Bells" with Eminem, "I'm Bad," "Mama Said Knock You Out," and "Go Cut Creator Go."
Introducing LL Cool J, Dr Dre joked;
"What does LL actually stand for? Ladies love? Living large? Licking lips? "I'm here because I personally think it stands for Living Legend." Dr Dre continued. "LL's longevity is unparalleled in hip hop, he's the rare artist loved by you, your mom and all of your kids all at once."
Jay-Z's Induction Into the Hall of Fame
Jay-z was also elected into the Hall of Fame his first time on the ballot.
Jay's induction featured a star-studded tribute from Beyoncé, John Legend, Chris Rock, LeBron James, Halle Berry, Samuel L Jackson, and former President Barrack Obama.
Dave Chappelle made Jay's induction speech
"I would like to apologize … I'm just f**kn' with you," Joked Dave Chappelle, given his recent LGBT controversy. He continued "It is an incredible honor to induct this next man into the Rock & Roll Hall of Fame. But I need everybody in rock and roll to know that even though you are honoring him, he is ours. He is hip hop. Forever and ever, and a day."
Jay-Z's Speech
Hov was incredibly gracious in his acceptance speech.
The rapper, businessman and now filmmaker said;
"When thinking about what I was going to say tonight, these heroes just kept coming to my mind, Rakim and Big Daddy Kane and KRS-One and Chuck D, and, of course, a fellow inductee, LL Cool J. I watch these guys, and they have big gold chains and leather and sometimes even the red, black, green medallions, and whatever they wore, everybody would wear the next day. I was like, 'That's what I want to do. I want to be like those guys.' And so I set out on my journey."