Busta Rhymes Went Crazy First Time He Heard a Song by Eminem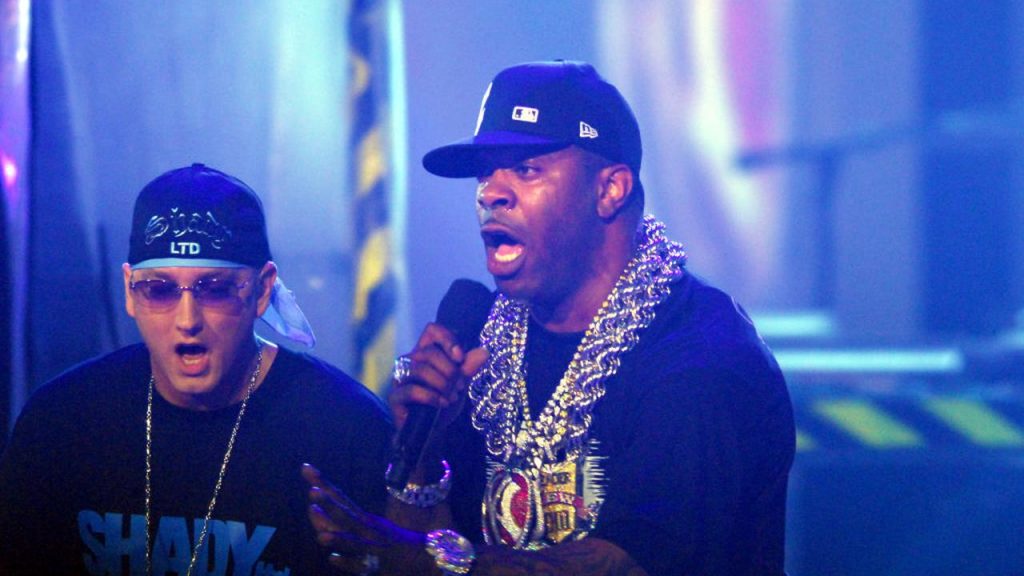 Eminem is undoubtedly one of the heaviest spitters in the game. The Detroit rapper has been quite influential in the hip hop culture ever since he came out back in the 90s. Plenty of artists in the game can tell you their reaction when they first head Em.
The Eminem Surprise
You see, back in the 90s, there was no social media. The internet was the new thing that only a few had figured out what it was about. So you couldn't really know how an artist really looked like. So when Eminem came out as white, many did not know how to react to a white rapper with a poor upbringing.
Many had assumed that Marshall Mathers was Black. Hence the utter disbelief when they saw him for the first time. Wyclef Jean shared the golden moment when Busta Rhymes first heard Eminem's "My Name Is" and how he wreaked havoc on his tour bus.
Wyclef; Busta Trashed My Tour Bus
Speaking to Hip Hop is Real, Wyclef Jean shared how Jimmy Lovine sent him a cassette of the track by Slim Shady, as he was known then. Busta, who was with him on the tour bus, reportedly went into a frenzy after hearing it for the first time.
"He literally broke my tour bus," said Wyclef. "He went crazy! Til today, I have nightmares of this thing. Busta trashed my beautiful tour bus after listening to this Eminem song."
"You still owe me for my tour bus. But you know, Busta's a giant. What are you gonna tell him? He'll take you apart with one hand."
 Beef  between Eminem and Canibus
The Fugees icon also dug in on Eminem's beef with Canibus, saying that he still wishes he could get them in for a battle hoping that they will put their animosity to rest.