Drake Picks "Massive" and "Sticky" as the Singles to Distribute to Radio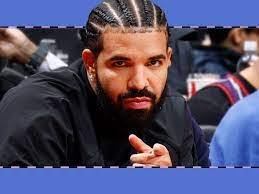 Drake released a video for the song "Falling Back," one of the tracks in the Honestly, Nevermind Album. However, he has chosen "massive" and "sticky" as singles. He intends to send the singles to radio.
He plans to send "Massive" to pop radio and "Sticky" to urban and rhythm radio. The album is doing well on the music streaming platforms. He shocked his fans when he dropped the album on Friday.
Overwhelming Support from Fans
Despite the album getting positive and negative reviews in equal measure, it could get an impressive number of views in the first week of being dropped.
It is predicted that the album sales will be about 200,000 units in the first week. This figure is lower than the units that were sold for the album Certified Lover Boy during it's first week. Honestly, Nevermind is Drake's 7th album.
It did tremendously well on Apple Music, where it was the dance album streamed by most people worldwide.
Drake to be Replaced as the Hip Hop Icon
Irv Gotti has been vocal about criticizing drake's latest album. He believes the album is putting hip hop at risk of becoming extinct. Irv says Drake is too prominent in the Hip Hop world for him to digress too far from the regular hip hop. He says his dance version could kill the hip hop culture. Irv stated that hip hop requires a new icon.
With a majority of writers singing nowadays, it might be challenging to find a new icon who will do hardcore rap only.
In the meantime, Michelle Obama has praised Beyonce's latest single "Break My Soul". She tweeted that it is the song we need at the moment, and she is looking forward to the whole album. She also mentioned that the single makes her want to sing and dance when the song is playing.