"He Can't Be Dropped" : Yo Gotti on Blac Youngsta's Exit From CMG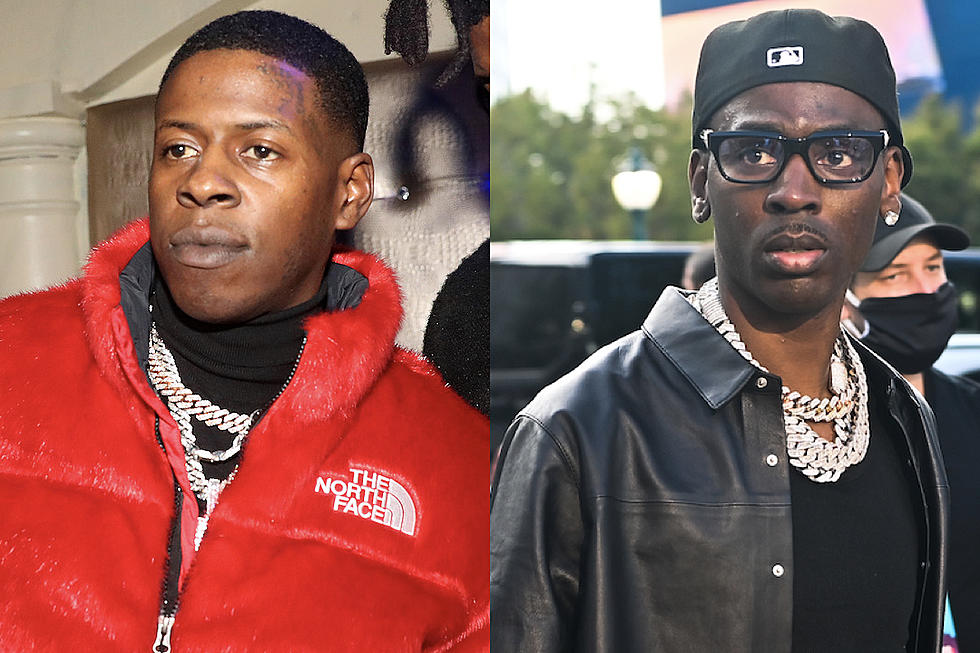 Blac Youngsta had faced a lot of criticism recently for his actions and choice of words, especially after the recent turn of events. For a moment, it looked like he might face the music for that.
At the beginning of this week, it seemed like the rapper from Memphis could be dropped from Yo Gotti's Music Label- Collective Music Group. All that turned out to be fake news.
Blac Youngsta's Exit
Yesterday, Yo Gotti came out and cleared the rumors regarding Blac Youngsta's exit from Collective Music Group.
"LIL bro A BOSS He Can't Be Dropped #CMG #HeavyCamp," Yo Gotti tweeted as he reassured fans of Blac Youngsta's status as part of CMG.
Gotti also dispelled the 'fake news' saying. "I'm seeing too much Rap [cap] on these blogs."
Initial reports did not provide any explanation behind Blac Youngsta's alleged exit, although many believe it had something to do with his actions following the murder of Young Dolph, his rival who was killed last month.
Young Dolph vs CMG
Young Dolph had a long-standing beef with Yo Gotti, stemming as far back as 2014 when the former snubbed a CMG deal. In respect of his fallen foe, Yo Gotti delayed the release of the CM10 mixtape. However, that was not the case for Blac Youngsta.
At the beginning of this month, in a Dallas, Texas concert, Youngsta performed the 2016 diss track "Shake Sum" which was aimed at Young Dolph. The rapper did not stop at that, he also released a new music video "I'm Assuming" where he is seen posing next to a gravestone with the name "Thorton," which happens to be Young Dolph's family name.
No Apologies from Blac Youngsta
Blac Youngsta came under heavy fire for his actions, but refused to apologize
"I'm the type of n-gga who ain't neva sat back and looked for nobody to feel sorry fa me," he wrote on Instagram. "I come from the heart of South Memphis where you get no sympathy, don't even know what that is."
"With that being said I could give 2 f*cks what the world think bout me. It amazes me how just because I'm a [multi] millionaire gangsta that I'm put under this magnifying glass and every lil thing I do/say receives negativity rather it's to put out that way or not I'm human I ain't perfect."