Jay Z among Stars Seeking To End the Use Of Rap Lyrics In Court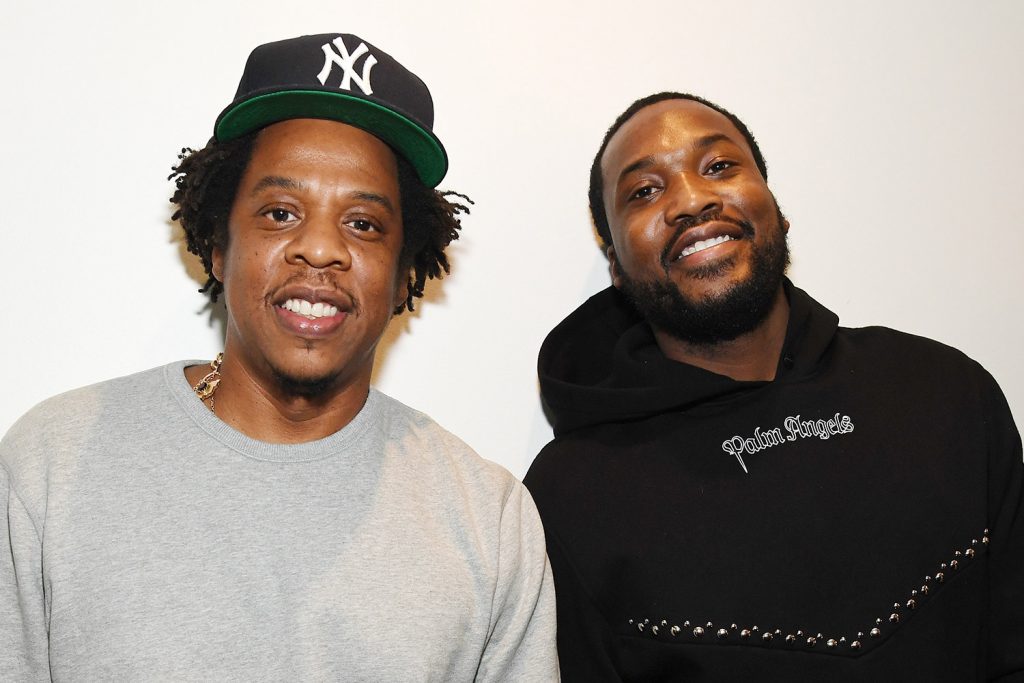 (GEMS RADIO)–Jay Z, Killer Mike, Kelly Rowland and Meek Mill are seeking to prevent rap lyrics from being presented as evidence in criminal trials in New York
The artists together with Robin Thicke, Fat Joe, Yo Gotti and others have signed a legislation letter urging lawmakers in The Big Apple to uphold the freedom of expression by backing the proposed change.
'Rap Music on Trial'
'Rap Music on Trial' was first brought forward in November by senators Jamaal Bailey and Brad Hoylman. The proposal seeks to stop prosecutors from citing rap lyrics, with the exception of "clear and convincing proof" of a link between the crime and the lyrics.
"The right to free speech is enshrined in our federal and state constitutions," said Bailey during the presentation. "The admission of art as criminal evidence only serves to erode this fundamental right, and the use of rap and hip-hop lyrics in particular is emblematic of the systemic racism that permeates our criminal justice system."
A Long Time Coming
Earlier in the week, the legislation cleared a major hurdle and sailed through the Senate Codes committee.
Speaking of the victory in an interview with Rolling Stone, Alex Spiro, Jay-Z's lawyer said it is a long time coming.
"By changing the law here, you do a lot of good for the cases that it affects, but you also send a message that progress is coming. We expect it will be followed in a lot of places."
Fat Joe Speaks
Giving his two cents on the matter, Fat Joe told Rolling Stone;
"Our lyrics are a creative form of self-expression and entertainment – just like any other genre. We want our words to be recognized as art rather than being weaponized to get convictions in court. I hope the governor and all the lawmakers in New York take our letter into consideration, protect our artistic rights and make the right decision to pass this bill,"
Rap lyrics have been used against the late LA rapper Drakeo the Ruler. Before his murder, the rapper had been involved in a court case where his lyrics were used by the prosecuting team to bolster culpability. He was ultimately acquitted.