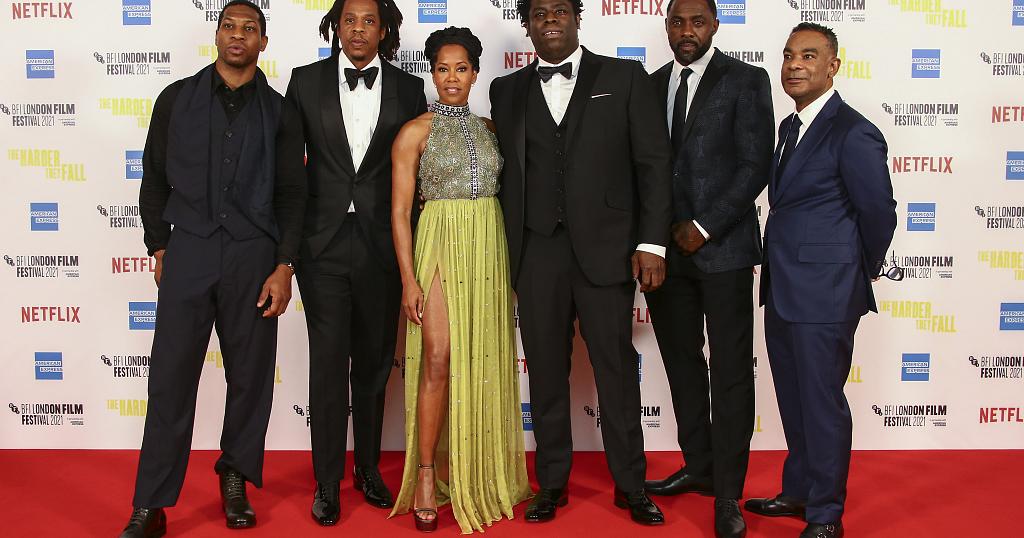 Jay Z made an appearance at the BFI London Film Festival on Wednesday in the UK. He wasn't there as a performer but to support 'The Harder They Fall', an upcoming Netflix film he produces. Hov believes that the film is a representation of Black people in western cinema.
Speaking to PA Media, Hov said, "It is almost odd, people think that it's like a caricature, that they are playing roles, but they're not playing roles."
Representation of Black People
Jay added, "These names like Stagecoach Mary, all the actors in this, they really existed in this time, so just see us represented and see that we have voices. There were so many towns that people didn't know about, so to bring interesting stories to the big screen and also educate, any time you can do that is just a blessing."
With him in attendance was Beyoncé. The couple also posted photos on Instagram from the event.
The movie stars Idris Elba, Jonathan Majors, Regina King, Zazie Beets, Lakeith Stanfield and Delroy Lindo. It will be a directing debut for Jeymes Samuel, also known as The Bullits. He is known for collaborations with Jay Electronica and Yasiin Bey.
Jay-Z Is Well Versed On Film
Back in June, Samuel told Shadow & Act that he was fortunate to be friends with Jay-Z. He also added that working with Jay-Z is as easy as breathing since he is a great collaborator and believes in bringing everything together. Samuel added that the public would be surprised at how well versed Hov is with the different aspects of art.
He added, "So even when I'm writing the script, I'll be going back and forth with him all the time. I'll be stuck on a particular scene, and he would have actually been through something like that in real life and advise me on how the outcome would be or what the character's motivation would be."
The film is set for release on October 22nd. A collaboration song featuring Kid Cudi and Jay Z will also be part of the film release.