Monie Love Denies Threesome Claims With Tupac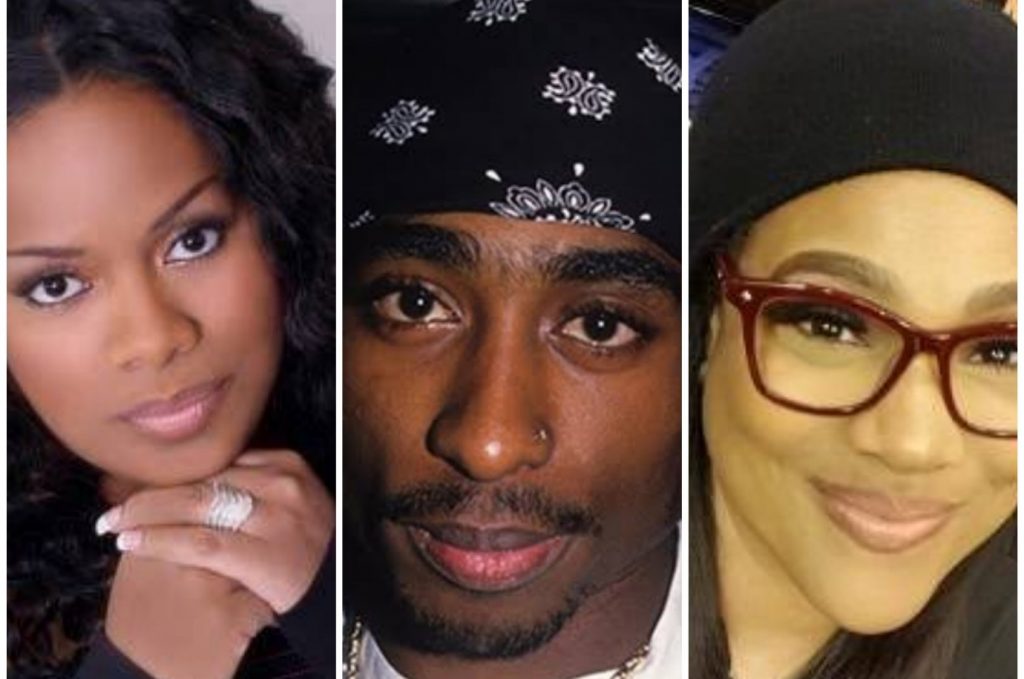 Veteran rapper Monie Love explicitly denied ever having a threesome with Tupac and radio personality Miss Jones but admitted to sharing a room with the Hip Hop legend. She was being interviewed at The Breakfast Boot Camp: Hip Hop Edition, where she spoke about the longstanding rumors.
Miss Jones had Claimed Monie Love Did It
Love was addressing claims by Miss Jones dating back in June on an episode of REVOLT TV'S Drink Champs where Miss Jones implied that she and Monie Love had relations with Pac. Speaking to the show's co-hosts DJ EFN and N.O.R.E, Jones said;
"I'm gonna tell you about the party. So Pac came and we're walking and it's like the music stops. Everyone else hears the music, but I'm with Monie and he stops and he looks at us and then…so like, we know what the look means and we figure it out. It was a good night and that was it."
Monie Love's Side of the Story
Clearing up the rumors at The Breakfast Show this week, Love responded "No" when asked if there was any truth to Jones' claims.
Envy, one of the show's hosts, pressed further and asked about how Jones came up with the story/ Love disclosed that she had a close relationship with the late rapper 'just not that kind of relationship.'
Love continued: "I remember 'Pac being in there and I remember him walking across the floor to say hi and we leaned in and he hugged me, he hugged Miss Jones, too. He did say something in my ear and what he said to me was, 'I don't care how many times you get married, you're always gonna be my n-gga.'"
Kissed But No Sex
Love also revealed that she and Tupac never dated, although Pac "wanted to call it that." She also added that the two "did sleep on the same bed together every night on tour." And that they kissed but never went further.
"I didn't want to mess that part up, and I felt like, if we did cross that threshold, I felt like we were going to mess that part up," said Love.