Dr. Dre Celebrates the Finalization of His Divorce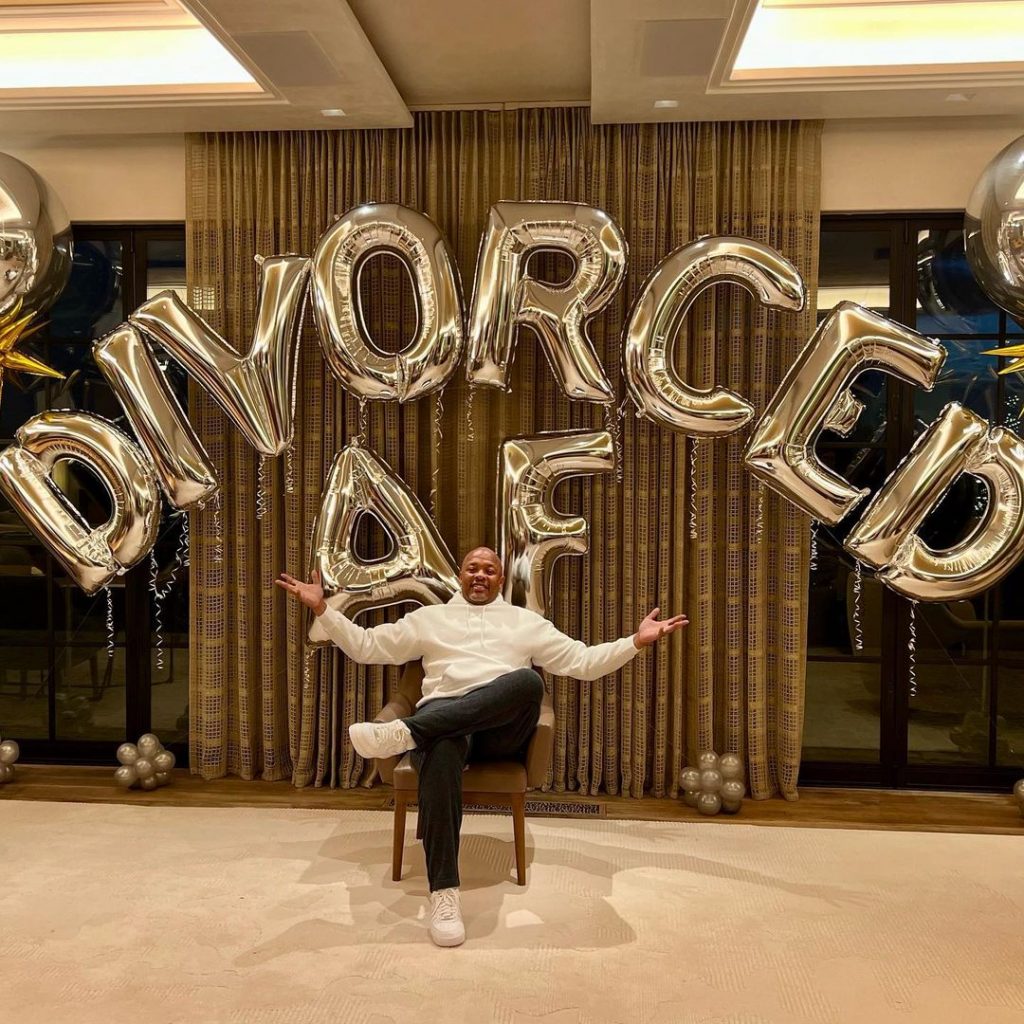 Last week, a photo of Andre "Dr. Dre" Young circulated on the internet. The photo showed the 56-year-old in a celebratory mood with balloon decorations spelling "DIVORCED AF." The music mogul's friend Breyton Prescott shared that Dre has finalized his separation from his now ex Nicole Young.
Prescott captioned the post
"Hey Well My Brother @drdre just told Me It's Final!!! Congrats Still Dre."
Meanwhile, TMZ reported that Dre and Young's legal teams had finally reached an agreement, although it had not been signed.
Back and Forth
Nicole filed for legal separation back in June 2020, but the two parties could not reach a divorce agreement amidst deliberations between legal teams representing the two.
In January, Nicole claimed that Dre once held a gun to her head.
In response, Dre's attorney claimed "false allegations of domestic violence" had proved that the marriage was "irredeemably broken" and that Dre "no longer desired to be married" to her
The court ordered Dre to pay her $3.5 million a year in spousal support in July/
Dre and Ex-Wife Declared Legally Single In June
The ex-couple have been married for 24 years and share a son and a daughter, both over 20 years old.
A court document declared Dre and Nicole legally single in June 2021, which is a year after Nicole filed for separation.
The document read, "Marital or domestic partnership status is terminated, and the parties are restored to the status of single persons."
Three months before the filing, Dre had filed a request for the two to be declared single persons. "Irreconcilable differences have arisen between Petitioner and Respondent as a result of which they separated."
Dre Supposedly Rapped About It
In February, Dre seemingly rapped about her separation
Trying to kill me with them lies and that perjury/ I see you trying to f— me while I'm in surgery / In ICU, death bed, on some money s— / Greedy bitch, take a pick / Girl you know how money get."