How Snoop Dogg and Eminem Buried Their Hatchet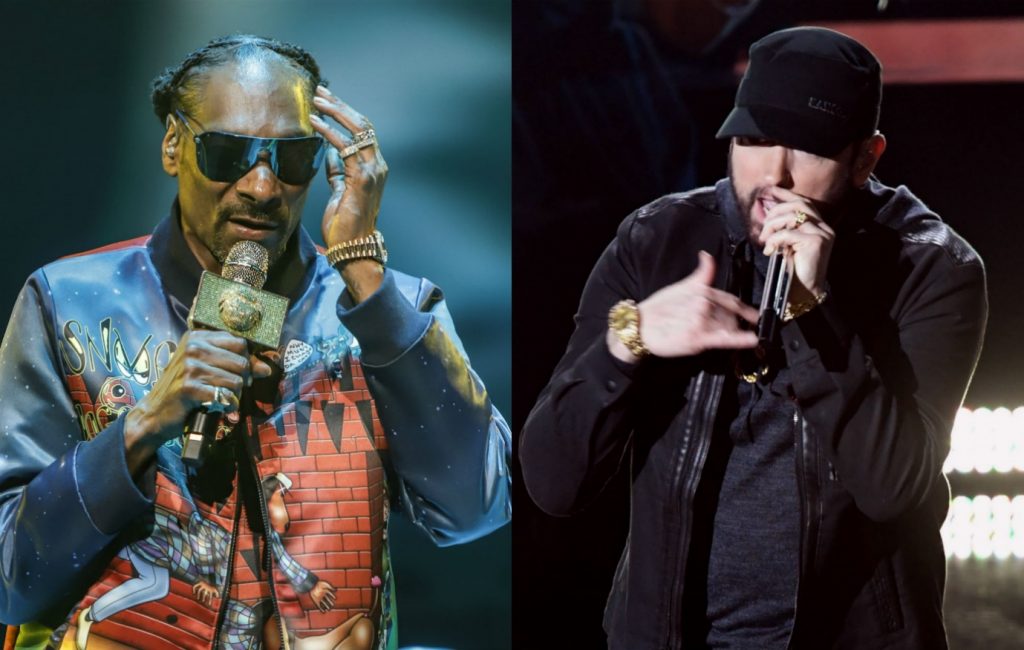 Eminem and Snoop Dogg were very good friends until sometime last year when Snoop left out Marshall Mathers from his list of top 10 rappers of all time. This was during an appearance on The Breakfast Club when he argued that Em's stature in the rap game was as a result of his association with Dr Dre.
As expected, that didn't sit well with Eminem, considering their decade long friendship. Em responded in his Music to Be Murdered album where he raps;
"Last thing I need is Snoop doggin' me/Man, Dogg, you was like a damn god to me/Nah, not really/I had 'dog' backwards," said the rapper on Zeus.
Snoop replied by calling the lyrical jabs "soft-ass sh*t." Many expected this to go full-blown beef. But this wasn't the case as the two managed to settle their differences. Snoop revealed on IG at the beginning of the year that the two had squashed their beef.
Snoop Dogg Apologizes
Snoop Dogg returned to The Breakfast Club on Wednesday and explained that the two had since buried the hatchet. The rapper also explained that he had had a long conversation with Em, where he apologized for speaking out of pocket.
"Man, I love Eminem!" Snoop continued. "The thing is that we love Hip Hop so much, we competitive, we battle rappers, so that was supposed to trigger that in him. But we brothers and we family so we learned to appreciate each other for what we do and how we get down, and we had a long conversation about the respect that we have for each other and the way we need to talk in public about each other."
"I felt like I was out of pocket. I apologized to him, and I let him know that I'm just bettering myself. I make mistakes, I ain't perfect, I'm Snoop Dogg."
Working Together
The two are set to join forces with Dr Dre, Mary J Blidge and Kendrick Lamar for the upcoming Super Bowl halftime show next year.
Em and Snoop also feature on 50 Cent's BMF series where Em portrays an FBI informant and Snoop plays a pastor.
Snoop Dogg has also confirmed that the two have a collaboration on the way.