Pastor Mike Jr: Donda Listening Party Felt So Demonic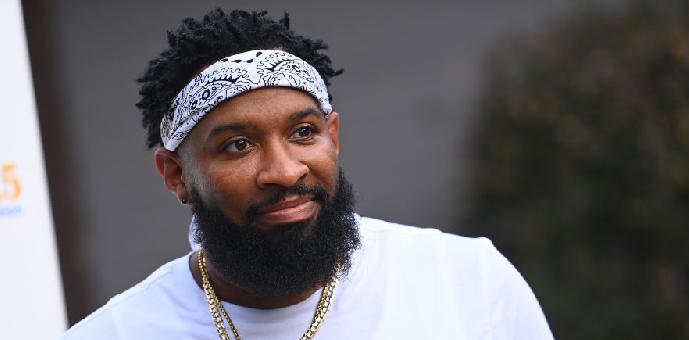 Billboard recently crowned Kanye West as the Top Christian Artist and Top Gospel Artist of 2021. But one Pastor is having none of it. Pastor Mike McClure Jr has called the Donda Listening party demonic, adding that Ye is not a Gospel Artist but rather "a rapper who did a gospel album."
Pastor and Accomplished Artist
As he is commonly known, Pastor Mike Jr has his own accomplishments as an artist. He was nominated for seven awards at The Stellar Awards, a gospel award show that 'recognizes achievements in the gospel music industry.'
Pastor Mike ended up taking home the 2021 Artist of the Year Category, the Urban/Inspirational Single, also known as Performance of the Year, for his song 'I Got It' and the Hip Hop Gospel Album of the Year for 'Big: Freedom Sessions.'
The Pastor commented on the news that Kanye had been named a top Gospel artist;
"Ye is an inspiration musically PERIOD. So many people are afraid to speak truth for fear of being cancelled! Something about this doesn't feel right, and I believe we have to speak up. As cool as the Donda listening party was, it felt so demonic. So NAH"
Ye's Donda Controversy
Ye has always been a center for controversy in the secular world and even after veering to the Gospel music territory. In one of his listening parties for his Donda album, Kanye brought out DaBaby and Marilyn Manson.
Like Kanye, the two are not strange to controversy. DaBaby recently came under fire for his recent homophobic comments at the Rolling Loud Miami that tickled the LGBTQ+ community. Meanwhile, Marilyn Manson stands with multiple accusations of sexual assault on women, besides claims that he is a Satanist. Manson was also recently accused of locking women in a soundproof cell for being "bad"
Kanye defended the appearances of DaBaby and Marilin Manson, claiming to be a statement against cancel culture.