Kodak Black Ridiculed For Challenging Jay Z to Verzuz Battle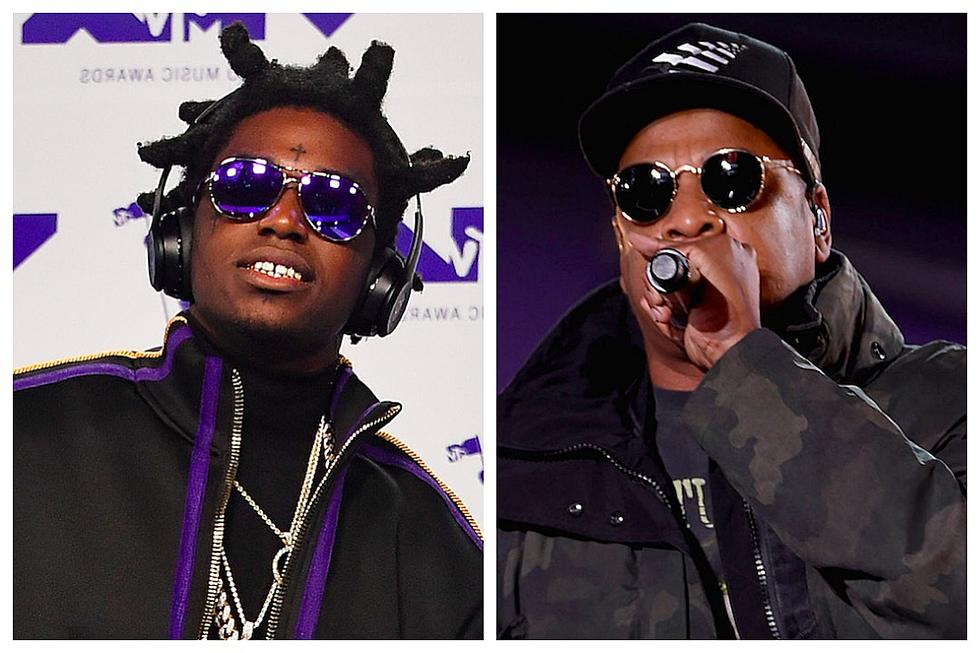 2022 has only begun, and it's already promising to be a year of ridiculousness or should we call it ambition? Kodak Black has a new resolution. The rapper seems confident he can take on the biggest Hip Hop legends. And first, on his bucket list, this year is Jay-Z.
Yes, you read it right. Hov, Jigga, Shawn Carter. That Jay Z.
On Monday, the Kodak Black challenged Jay-Z to a public Verzuz. He even laid down specific terms that came with his proposal, including a job as the Vice President of Hov's label Roc Nation if he won.
I'll do a versus wit Jay Z," read his tweet. "'IF' he win he get 15 % of my catalog! I win he make me Vice President of roc nation."
Kodak Black Mocked and Ridiculed
The tweet became subject to online chatter, with a myriad of fans replying to his tweet with funny memes mocking the rapper.
"JAY-Z?? as in Hov, Jigga, Iceberg Slim, S. Carter, The God MC…THAT JAY-Z???" wrote one user along with a meme reaction of Michael Jordan. Another fan threw in a clip of Morgan Freeman in 1989's Lean on Me scolding a boy for smoking crack.
The tweet even attracted Timbaland, Verzuz Co-founder, who left four crying face emojis on the comment section of Akademiks IG post.
While most chatter mocked Kodak Black, some tweets were in his support.
"It's not one jay song i know word for word.. Snooze Fest," read one of the tweets. Another added "Jay Z's best album was reasonable doubt. All his other albums were pop culture fodder."
Rappers who want to battle Jay Z
Kodak joins the list of rappers who wish to take on Jay on Verzuz. Others that have expressed their wish to battle him include Rick Ross, Snoop Dogg, T.I, Busta Rhymes and Juvenile. Future has also said that he is confident he can beat Hov in a recent Instagram post.
Its, however, unlikely that they will get their day in the ring with Jay. In the recent promotion of Alicia Keys' album, the music mogul and film-maker said that no one can stand on a stage with him.
"It's not a chance in hell that anyone can stand on that stage with me."